By Alexis Clark, Outreach Coordinator
Going back to my roots again for this one—an Italian American classic. If you love mushrooms, and creamy and savory sauces, give this a try!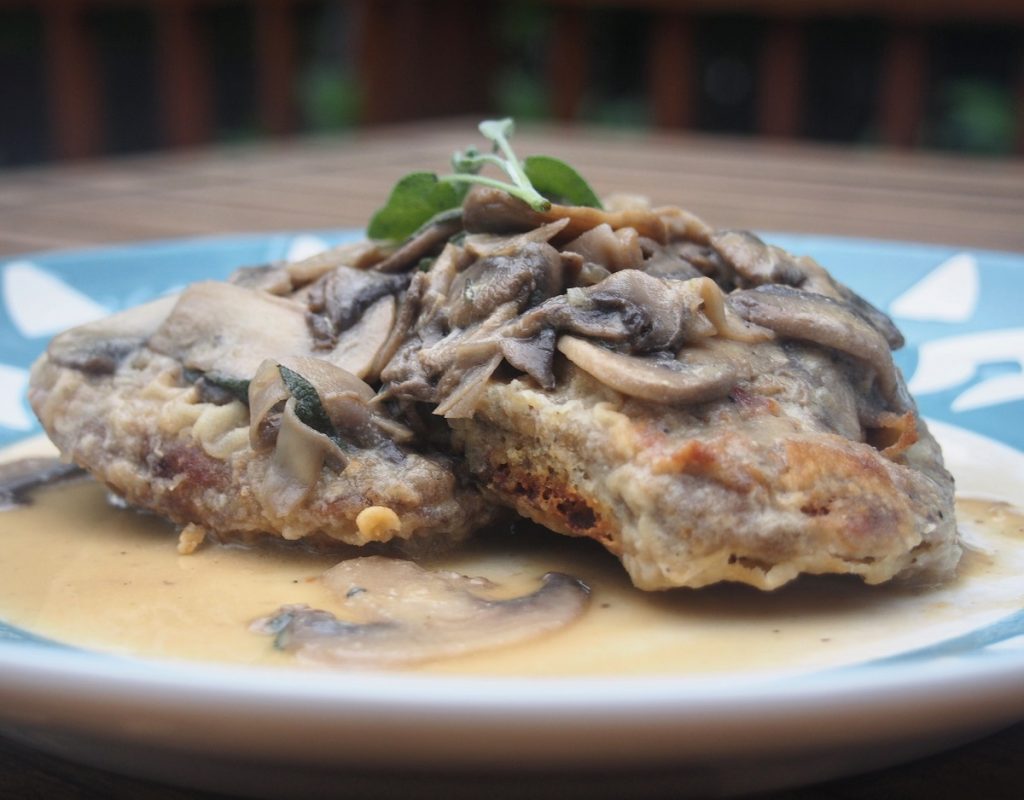 Marsala Sauce
Yields 4 servings.
Ingredients
1 ¾ cups low sodium vegetable broth
2 heaping tablespoons finely chopped shallot
3 tablespoons vegan butter
10 oz mushrooms, sliced thin
2 teaspoons fresh sage
¼ teaspoon salt
⅛ teaspoon black pepper
½ cup plus 2 tablespoons dry Marsala wine
⅓ cup unsweetened non-dairy milk, plus a little more to taste
1 teaspoon fresh lemon juice
Directions
Boil the vegetable broth for about 20 minutes, or until the amount has reduced to about ¾ cup.
In a separate pan, melt the butter over medium heat. Add the shallot and sauté for about 1 minute.
Add the mushrooms, sage, salt, and pepper. Cook for a few minutes, stirring occasionally until the liquid from the mushrooms cooks off. Remove from the pan and set aside.
In a skillet, boil the ½ cup of Marsala wine for about 30 seconds, stirring the entire time. Add the vegetable broth, non-dairy milk, and mushroom mixture. Thicken over medium-low heat for about 6 minutes, or until the sauce reaches desired consistency. Remove from heat and add the extra 2 tablespoons of Marsala wine and the lemon juice.
Serve over your favorite seitan or tofu cutlet recipe (see below) and enjoy!
Recipe Tips and Variations
When I have the time, I like to use the Sexy Vegan's Chicken-fried Seitan recipe from his cookbook. The extra breading really soaks the sauce up nicely. Alternatively, you can buy a pre-made cutlet—like Gardein—or even use as a pasta sauce!