By Josie Moody, VO Office Manager
While it's still spring for a few more weeks in most of the country, summer is here at the Vegan Outreach headquarters in California! The warm weather has inspired us to add two new items of merch to our collection: women's cut tanks and lightweight tote bags.
The tanks are heather black, and a racerback, and are made in the good ol' USA by American Apparel and printed by vegetarian business VGKids. They are a tri-blend of 50% polyester, 25% cotton and 25% rayon. Available in women's sizes small, medium and large, you can get them here for $17.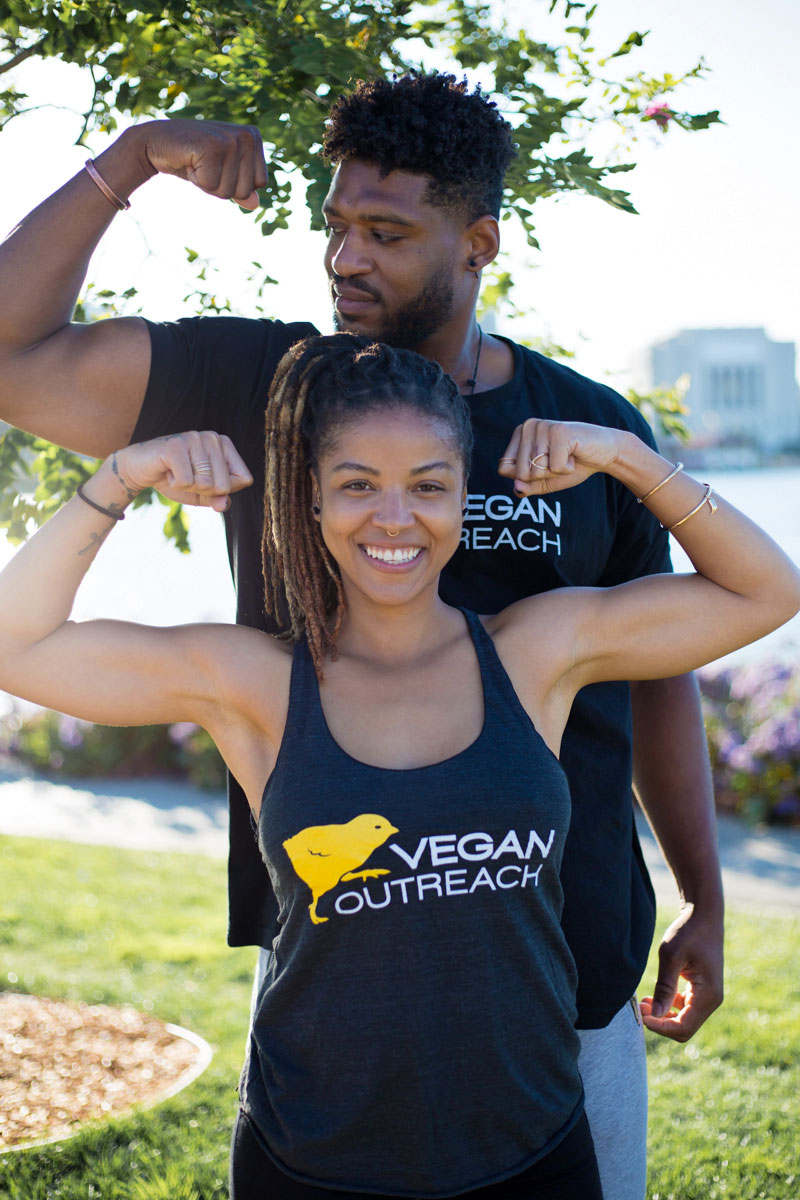 You are tote-ally going to love our new bags! (I couldn't help myself!) Printed by VGKids, these black bags are made from 100% recycled cotton canvas and measure 14.5″ x 15.5″ with 22″ straps. Buy them here for $10.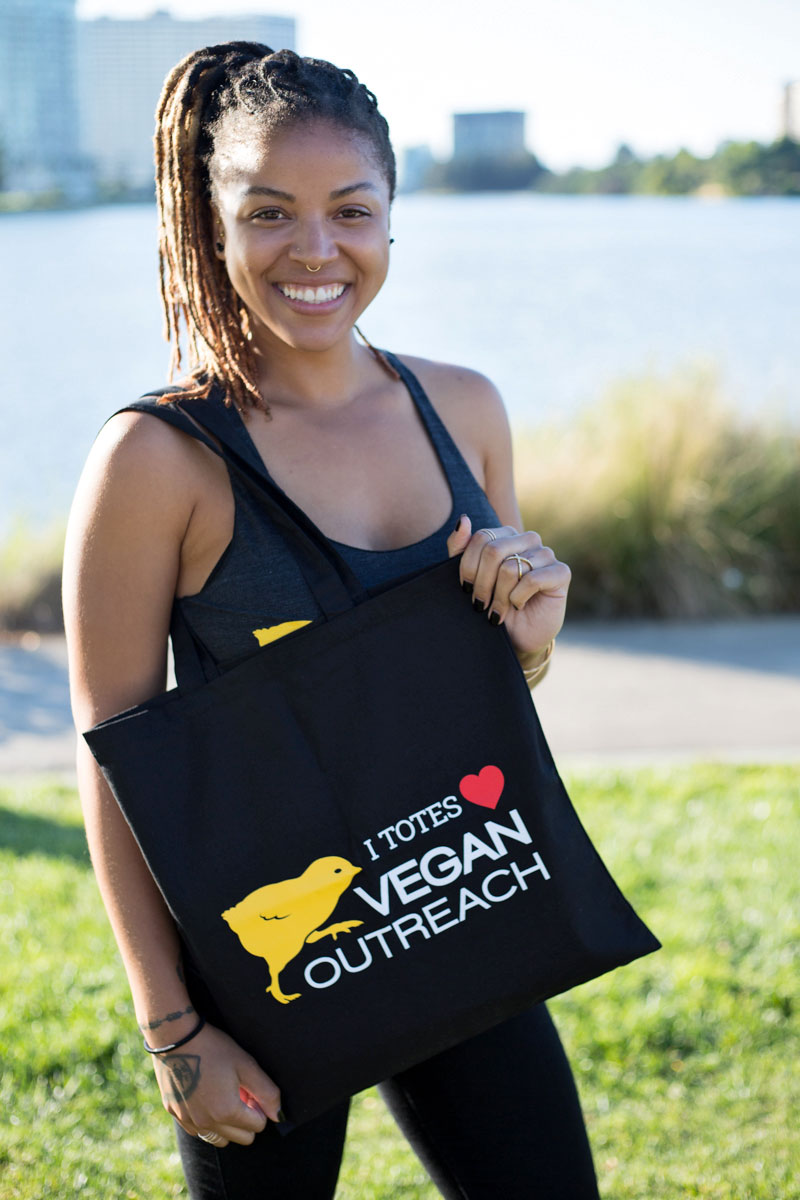 Is there an item that you'd like to see on our merch page? Let us know in the comments below!