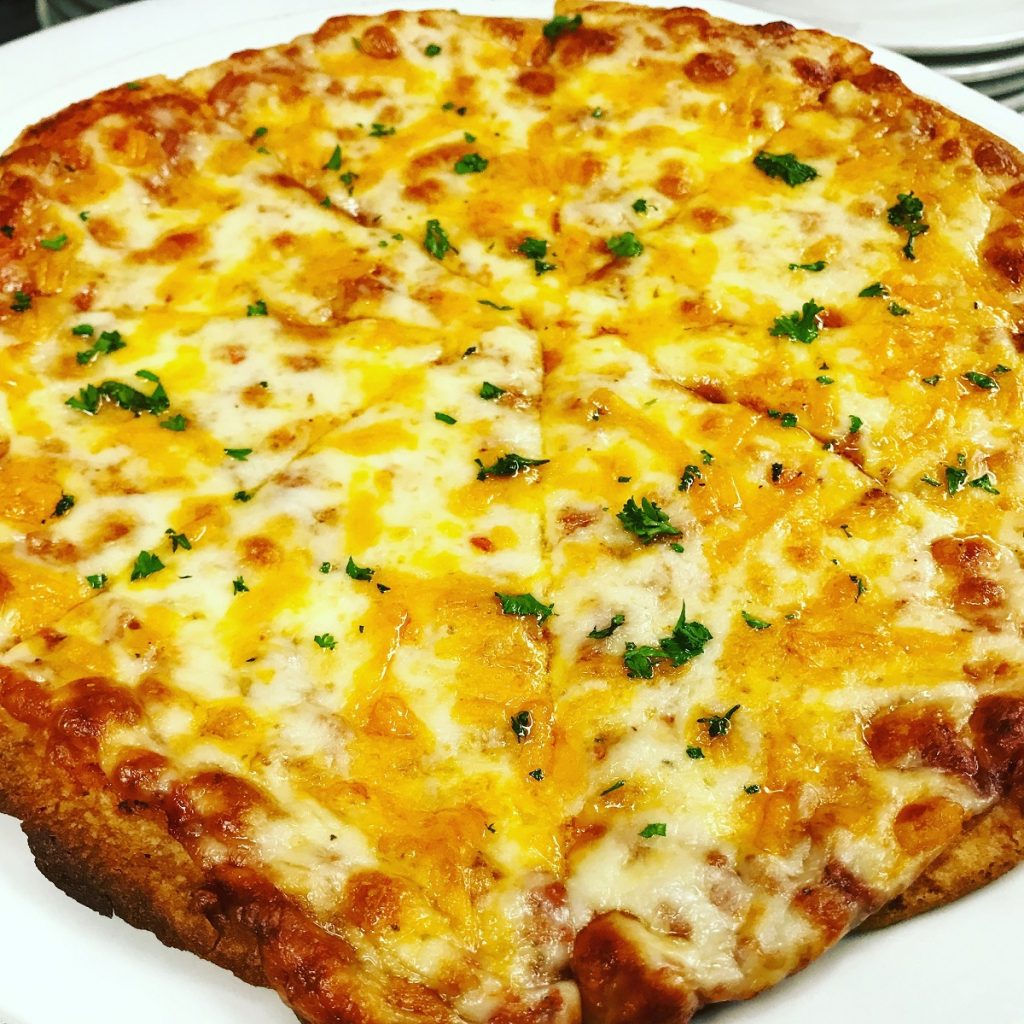 Norfolk, VA just got a whole lot cheesier this week!
Our campaigns team reached out to Orapax—a local restaurant that puts a twist on Greek fare—and explained the growing demand for delicious vegan options. Orapax's management team immediately started experimenting and were excited with the results.
General Manager, Nicole Seretis, said, "We've decided to add more vegan options for our consumers because of the growing requests to substitute certain things on our menu in order to make them vegan. Since we're in the "Chelsea District" [a growing community of businesses in Ghent], we're trying to stay ahead of the curve and current on what our customers want and need. We want there to be something for everyone to experience when dining at our restaurant."
Patrons can now enjoy a blend of Follow Your Heart's Mozzarella and Cheddar Cheese for any pizza, Greek spaghetti with vegan cheese and falafel meatballs, eggplant parmesan, the pasta bowl, rosemary fries topped with vegan parm, and more! To make the options easy to find, the restaurant added a "V" next to each menu item that can be made vegan.