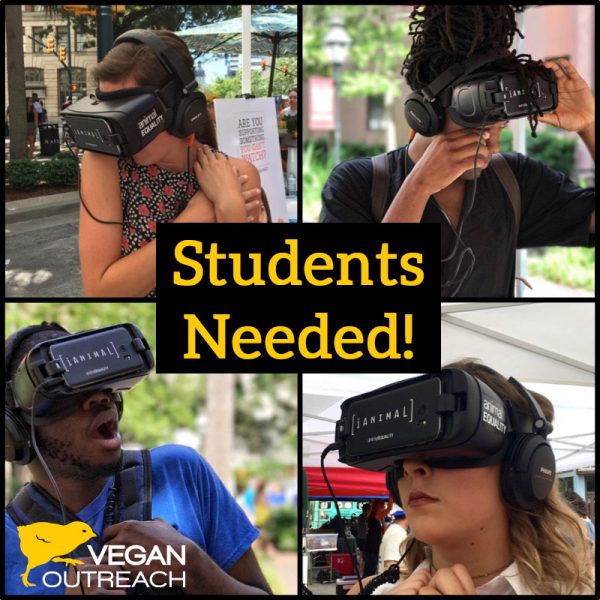 Southeast Outreach Coordinator, Yuri Mitzkewich, and intern, Carlos Yanez, will be doing Vegan Outreach's first virtual reality college tour next spring!
They'll be traveling throughout the eastern side of the US, letting students experience what it's like to be inside a factory farm or slaughterhouse. This is a powerful experience, which has resulted in many students deciding to stop eating animals!
The states Yuri will be covering include—
Maine
New Hampshire
Vermont
Massachusets
Connecticut
Rhode Island
New York (including Upstate New York)
New Jersey
Pennsylvania
Maryland
West Virgina
Virgina
Ohio
If you're connected with a college student group or can help Yuri get permission to table indoors at your school, next spring, please contact Vic Sjodin, Director of Outreach, at [email protected].
Thank you!
And thank you to Animal Equality for providing us with iAnimal headsets and videos!