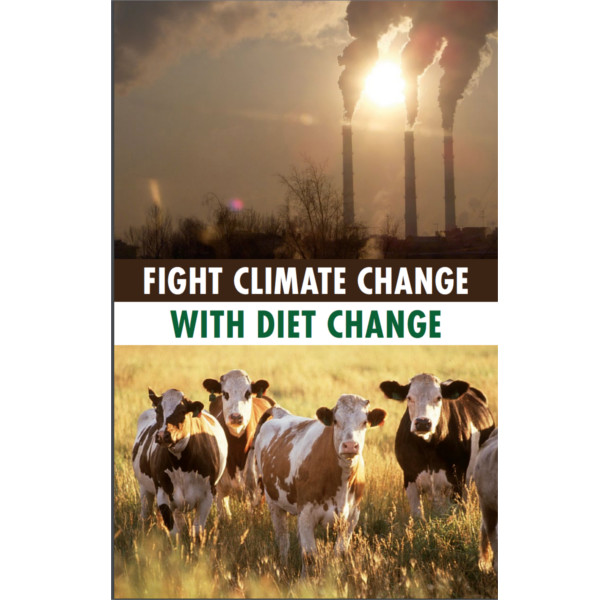 With Earth Day coming up on April 22nd, and more attention being paid to climate change, Vegan Outreach teamed up with the Factory Farming Awareness Coalition to create a booklet about the environmental benefits of a plant-based diet.
The new booklet, Fight Climate Change with Diet Change, answers questions about one person making a difference and addresses deforestation, water usage and pollution, and more.
If you have Earth Day events coming up in your area, you have a great opportunity to make animal agriculture part of the conversation.
Order these leaflets today to hand out in your area!