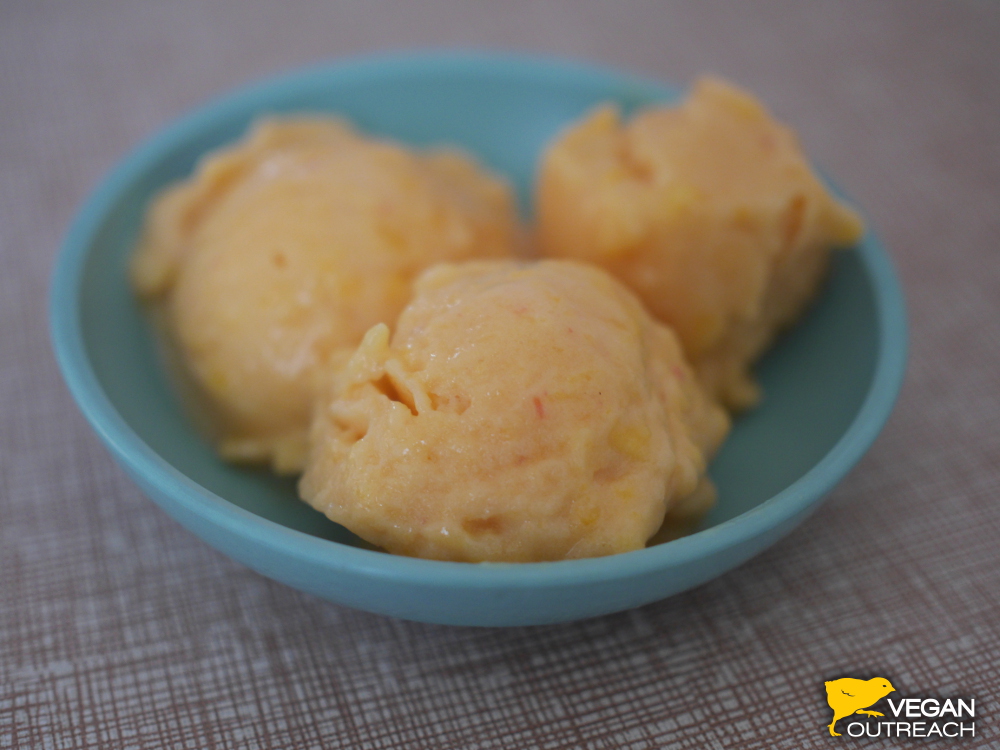 By Toni Okamoto
Summertime weather has officially taken over my hometown Sacramento, California! Since the outside temperature is a blistering 108 degrees, the last thing I want to do is use my oven to make a dessert. I whipped this up in minutes and it was perfectly cooling and magically delicious!
For the non-dairy yogurt I highly recommend Silk's new creamy yogurt. It's easy to find in many conventional grocery stores, and tastes much better than dairy yogurt!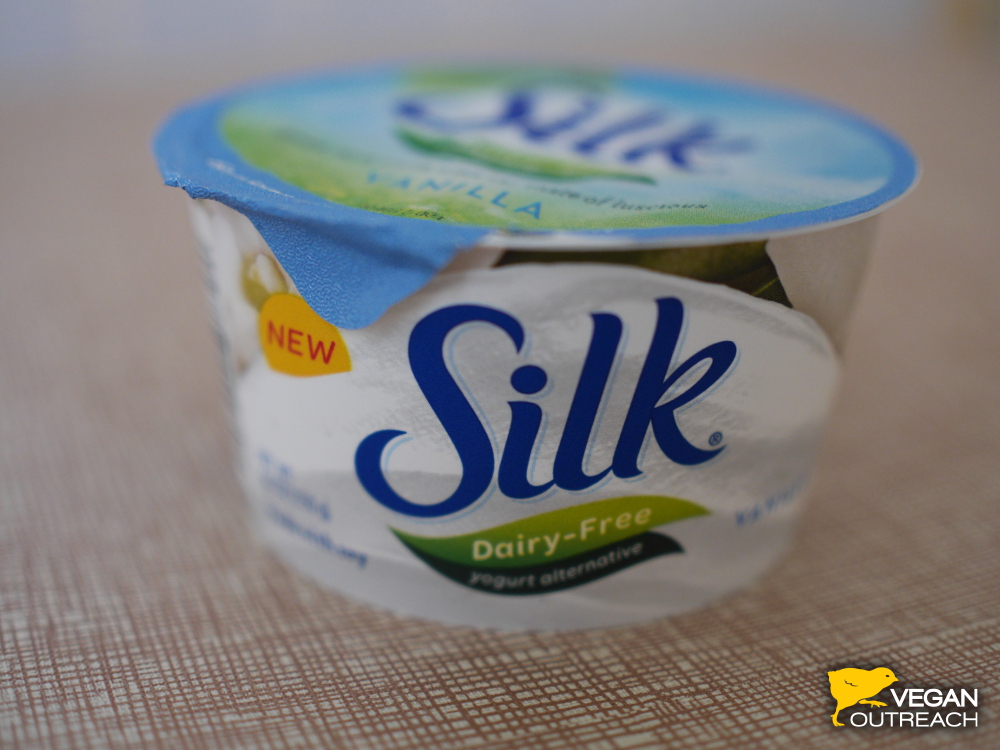 Ingredients:
1 16oz bag of frozen peaches
1/2  cup plain or vanilla non-dairy yogurt
3 tablespoons of agave
1 teaspoon fresh lemon juice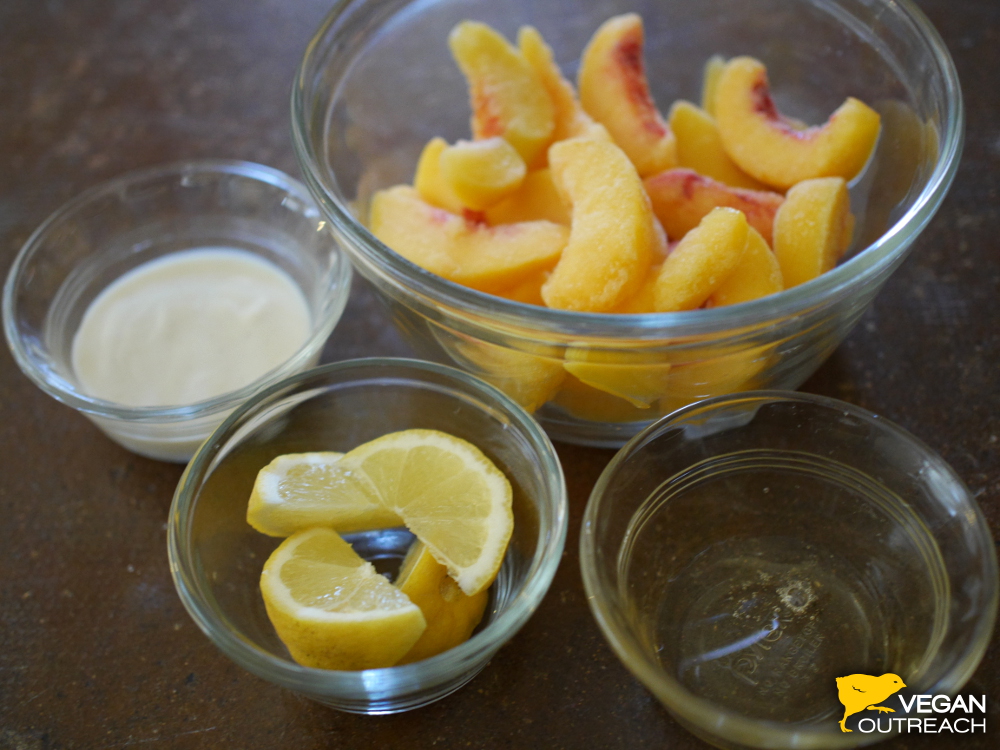 Directions: Add all the ingredients to a food processor or high powered blender, mix until creamy (about 2-3 minutes). Be careful not to over-blend to avoid melting.