This semester, Adopt a College volunteer Kim Moffatt has leafleted 10 different schools, reaching more than 4,300 students; and longtime AAC activist Barbara Bear has leafleted five college campuses, placing booklets into the hands of over 4,000 students!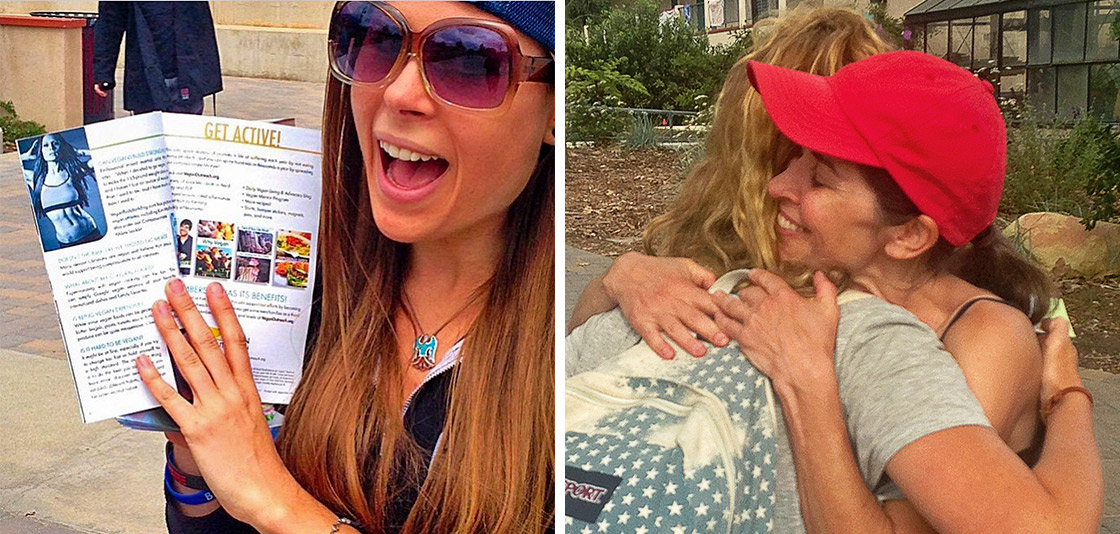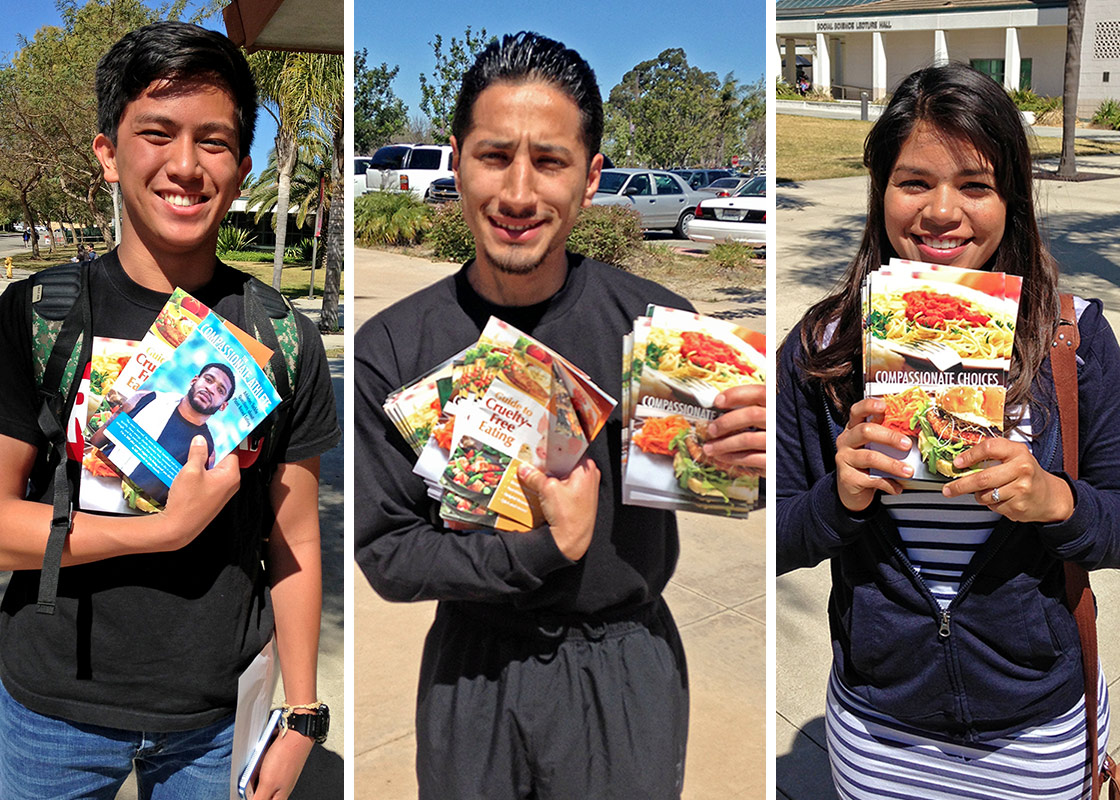 Exceptional day here at two small schools: Oxnard College and CSU Channel Islands. David [above, left] wants to go vegan, and I had a good conversation with him. Meg wants to go vegan. Hugo [above, center] took literature to give to his whole class. Victoria [above, right] took a lot of booklets to show others as well. Insane amount of readers [one, below, left].
Massive thanks to Barbara Bear for joining today and hosting us and being so generous and delightful. Kim Moffatt [below, center] was great as always.
---
Teresa [below, right] was veg for a long time and went vegan about a year ago after a friend showed her one of VO's booklets. She wants to leaflet when we're in Oxnard again.
Teresa walked out on a cat dissection even though it will mean a lower grade in the class. She also said there's no way she's going back to eating animals / animal products, even though she's finding it difficult to eat vegan in Oxnard. I gave her a Guide to Cruelty-Free Eating.
—Barbara Bear, 4/28/15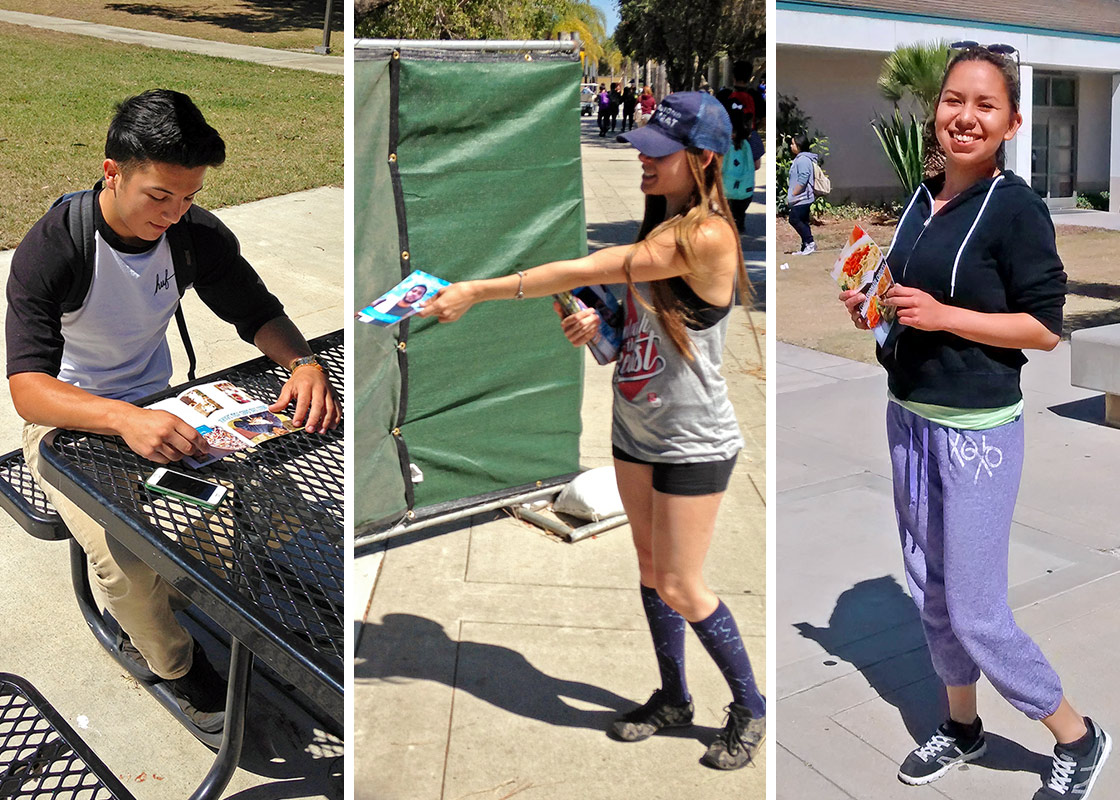 There are less than two weeks left to contribute to Team Vegan and receive dollar-for-dollar matching: Choose a team member to support or make a general donation at TeamVegan.org
Your doubled donation = 2 × more booklets = 2 × more vegans = 2 × more animals spared!