By Vic Sjodin, VO Director of Outreach
Do you or someone you know want to help animals? Consider Vegan Outreach's Spring and Fall Semester Intern program!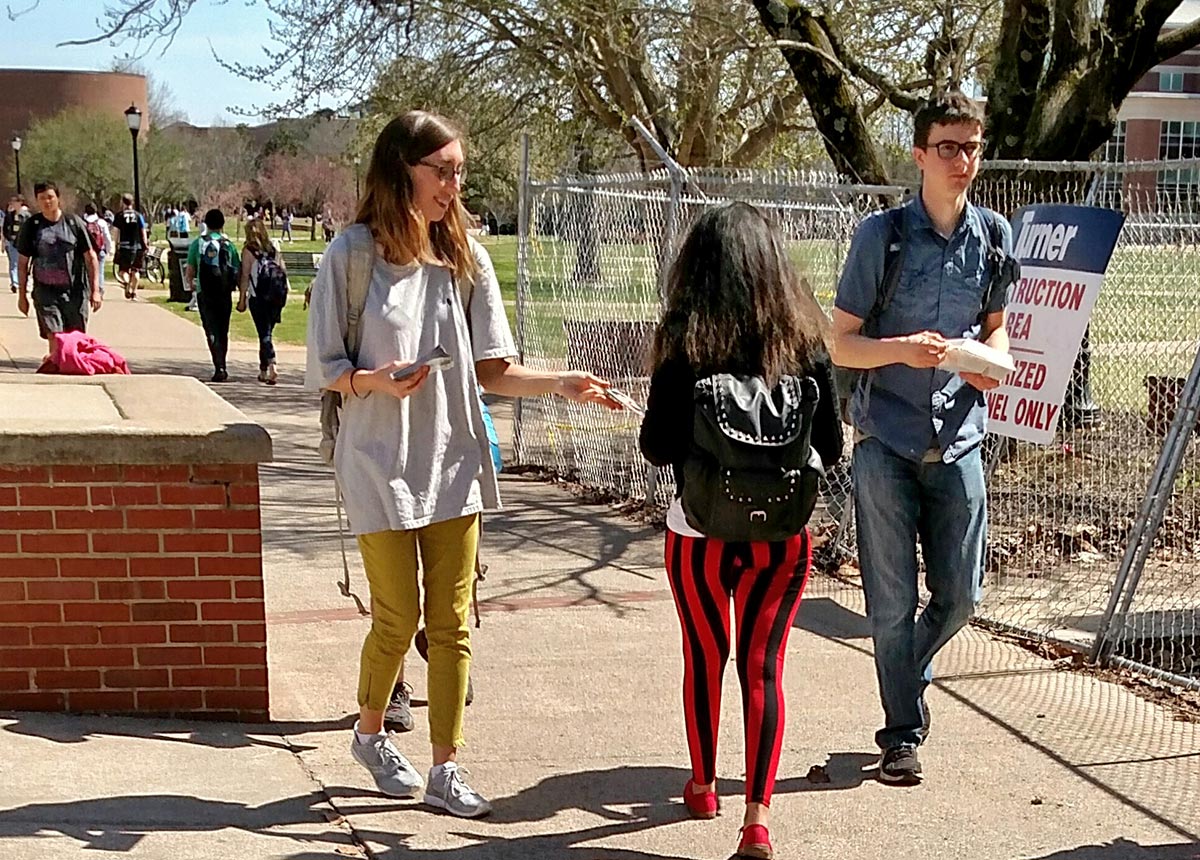 Interns join our traveling Outreach Coordinators—OCs—and leaflet on college campuses Monday through Friday. Our OCs travel by car and stay in host homes.
You'd be joining them for the ride—it can be a lot of work, but it's a great adventure!
And best of all, your work introduces countless students to veganism! Most interns rave about their experiences, and many have also stated that, as a bonus, their social skills and confidence improved.
Several Vegan Outreach interns have gone on to work for VO or within the wider Animal Rights movement.
Outreach happens during the Fall and Spring college semesters and last anywhere from one to three months. Vegan Outreach provides a $200 per month stipend to all interns.
Totally pumped and want to apply? Email [email protected]
2016 Spring Semester VO Intern, Doris Schneeberger
"My internship was AAMAAZING It was really really great, thanks again so much for having me as an intern!!! Yuri is super cool—he was such a great person to work with. And thanks to him I got to see so many very interesting places."
– Doris Schneeberger