By Roxanne Hill, VO Events and Community Engagement Initiative Manager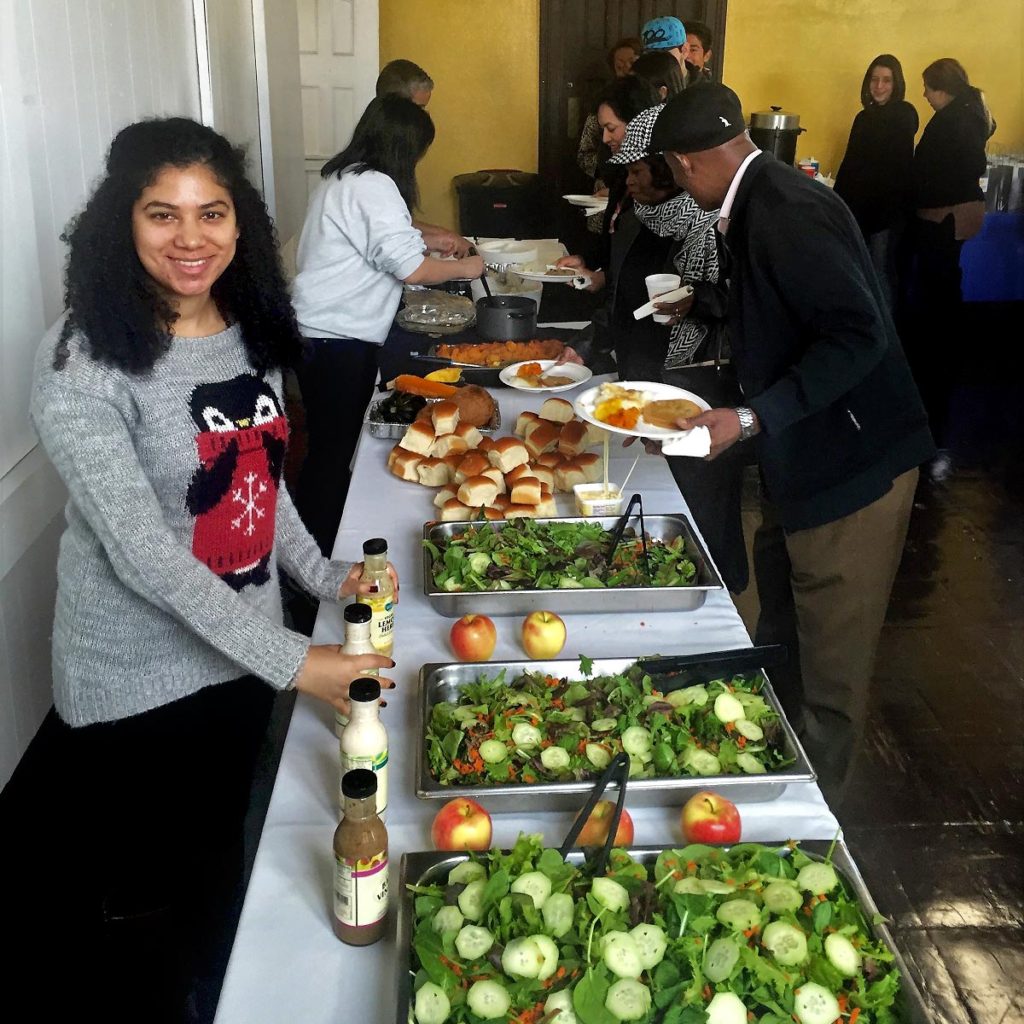 On Sunday, November 27, Vegan Outreach's Community Engagement Initiative hosted its final event of 2016. The presentation and lunch were for the congregation of Holy Faith Episcopal Church in Inglewood, CA, and it turned out to be a most delightful event.
The first part of our program took place during the bilingual church service. The Reverend Francisco J. Garcia, Jr., rector at Holy Faith, preceded our presentation with an eloquently delivered sermon that framed our vegan message within a theological context. He explained to his parishioners—our audience—the significance of caring for God's creation, specifically animals and our earth, as a way of living one's faith. He shared that his decision to become vegetarian more than a decade ago was an important part of his own faith journey.
The first presentation of the day followed the Rev'd. Garcia's sermon. Victor Flores gave the presentation, with Karla Reyes, his wife, translating. The Flores family, including their four children, had driven all the way from their home in Cloudcroft, NM to Los Angeles, CA to participate in the event.
Victor shared his story and his family's journey to veganism, including his and his wife's significant weight loss and the positive impact that their vegan lifestyle has had on the health of both of their own parents.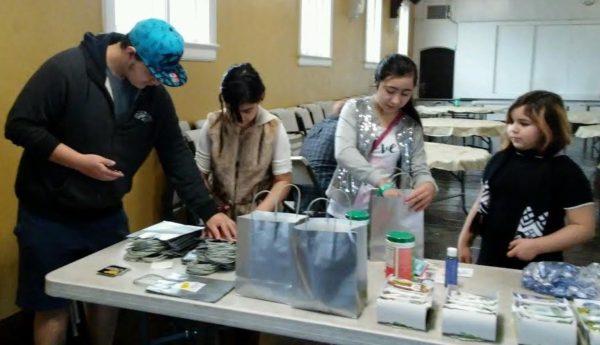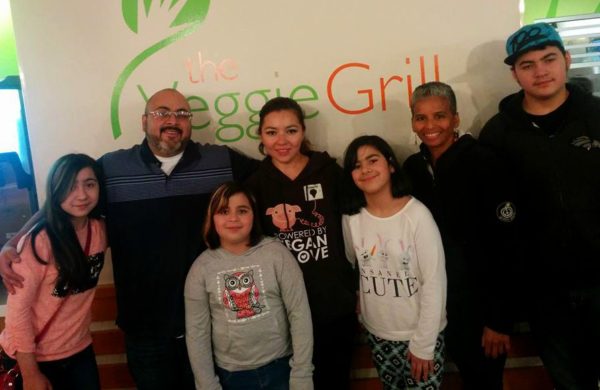 The second part of the program continued in the parish hall with a mouthwatering holiday meal prepared by the illustrious Alex Bury, VO's Organizational Development Consultant and chef extraordinaire! Liz Ross, founder of Coalition of Vegan Activists of Color—COVAC—jumped right in as Alex's sous chef!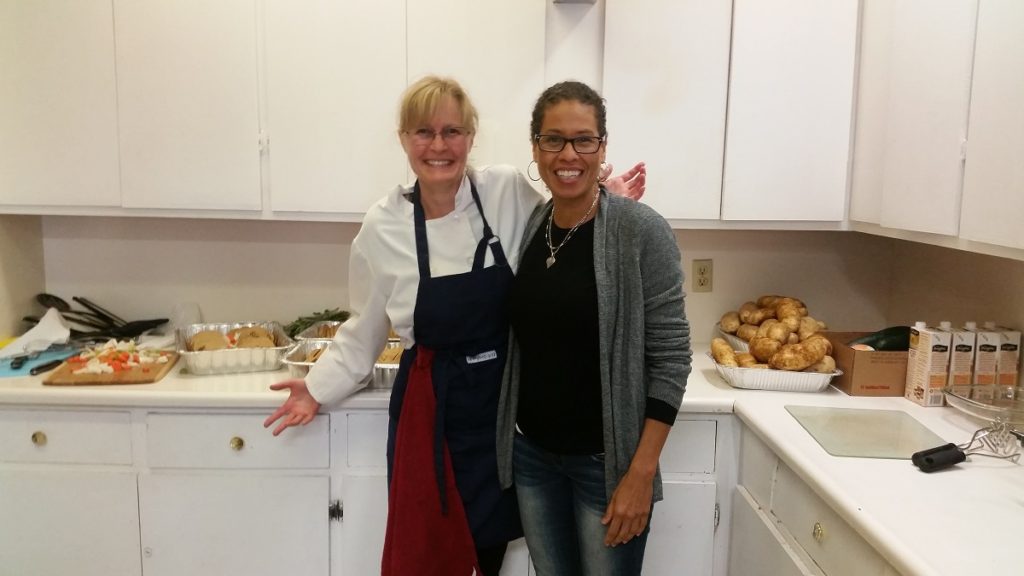 Alex wowed our guests with her specially prepared Tofurky roast garnished with slices of Tofurky Italian sausage, fresh sage and rosemary, and roasted vegetables donated by Melissa's Produce. The buffet was also loaded with mashed potatoes, gravy, butternut squash, dinner rolls, and a delicious salad drizzled with Follow Your Heart dressing.
People kept popping into the kitchen to see who this chef was and to ask questions about the deliciousness they couldn't get enough of!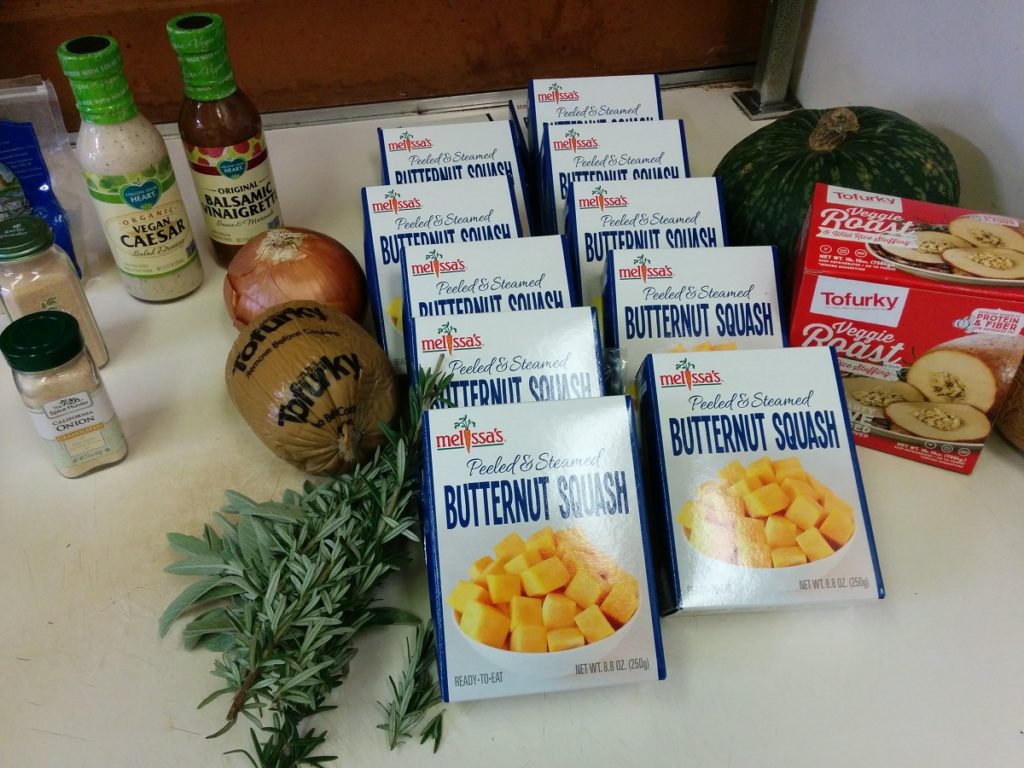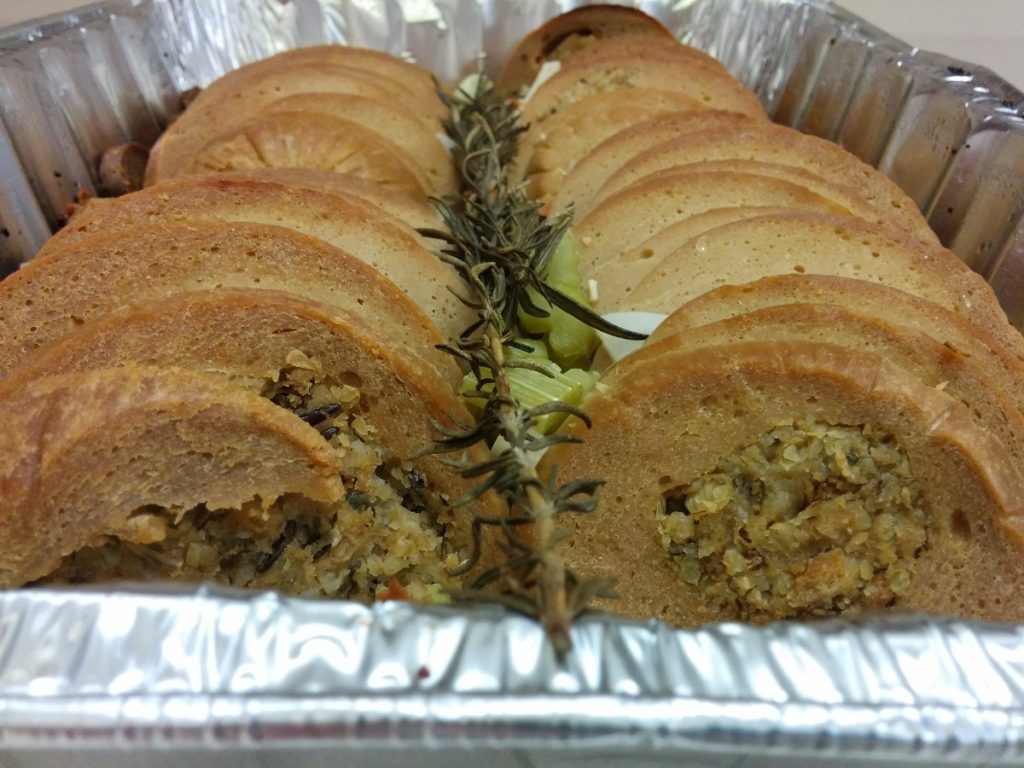 To crown it all, there were pumpkin cheesecake and pumpkin tofu pies made by VO volunteer, baker and pastry chef, Desiree Stapley. The pie recipes were Alex's very own—no surprise! As if the pies weren't enough to tantalize the taste buds, we also had the most delicious brownies from Charlie Fyffe's vegan company, Charlie's Brownies—who you'll meet next week in the VO blog!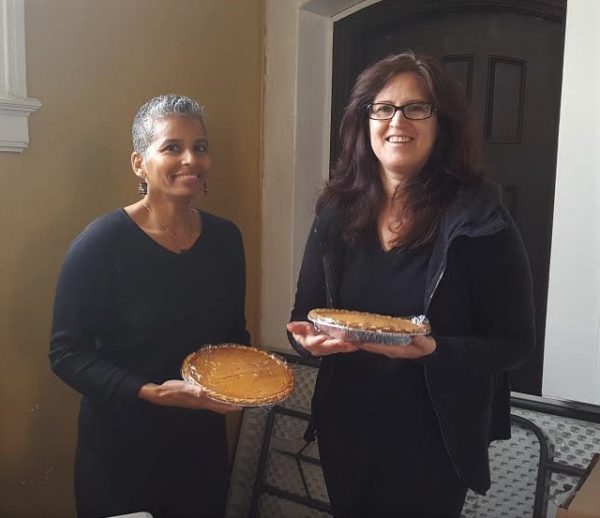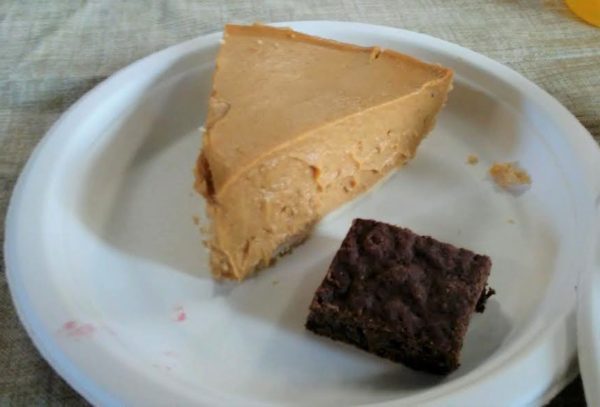 While everyone was enjoying this most scrumptious meal, vegan registered dietician Matt Ruscigno gave a very informative presentation, which focused on the nutritional and practical aspects of a vegan diet. The audience was completely engaged and the questions were non-stop!
As the event came to an end, each guest was given a goodie bag filled with items that were generously donated from Amazing Grass, Dr. Bronner's, Follow Your Heart, Sjaak's Organic Chocolates, and Tofurky! We are very grateful to all of these companies for their support.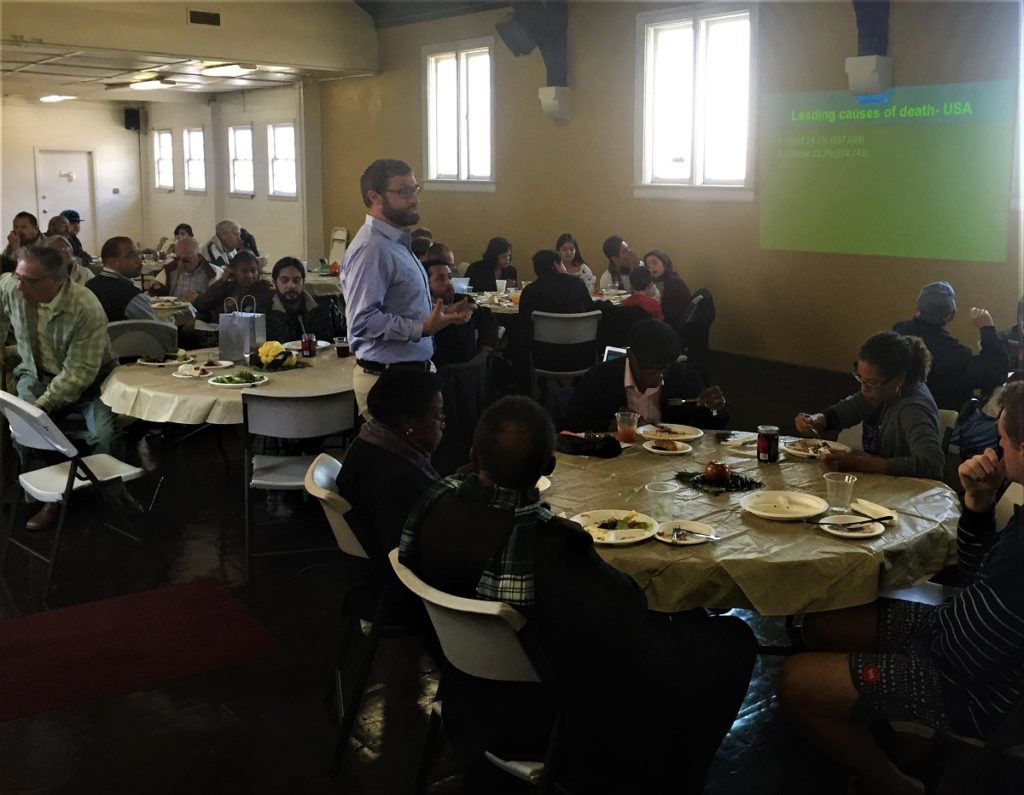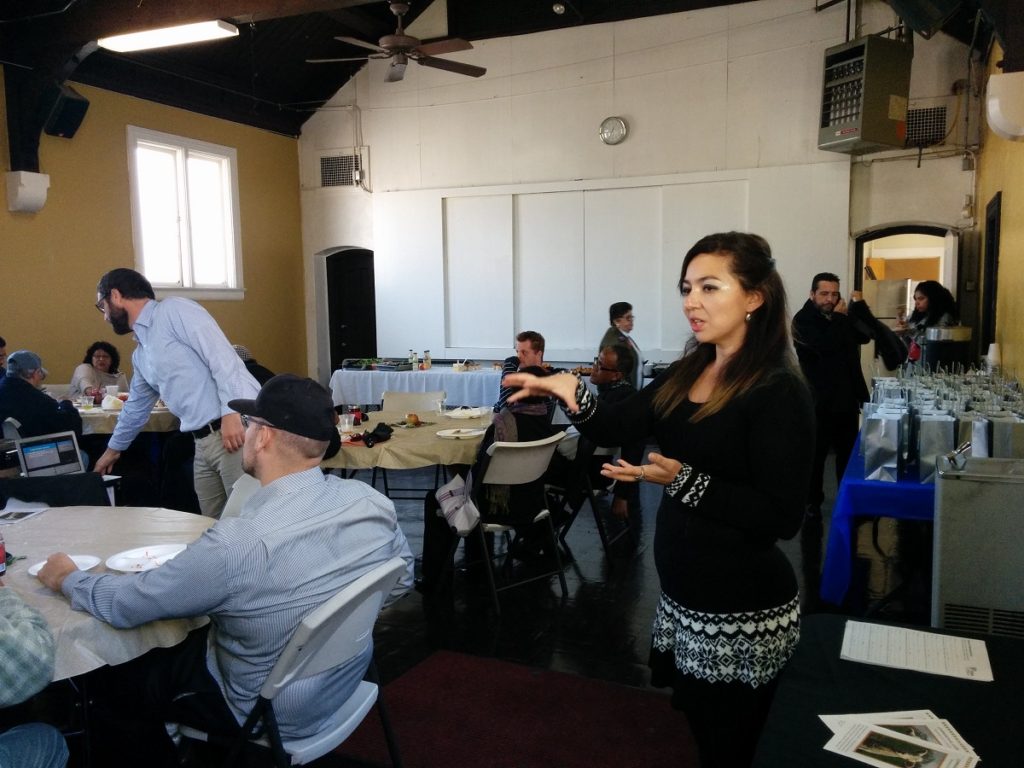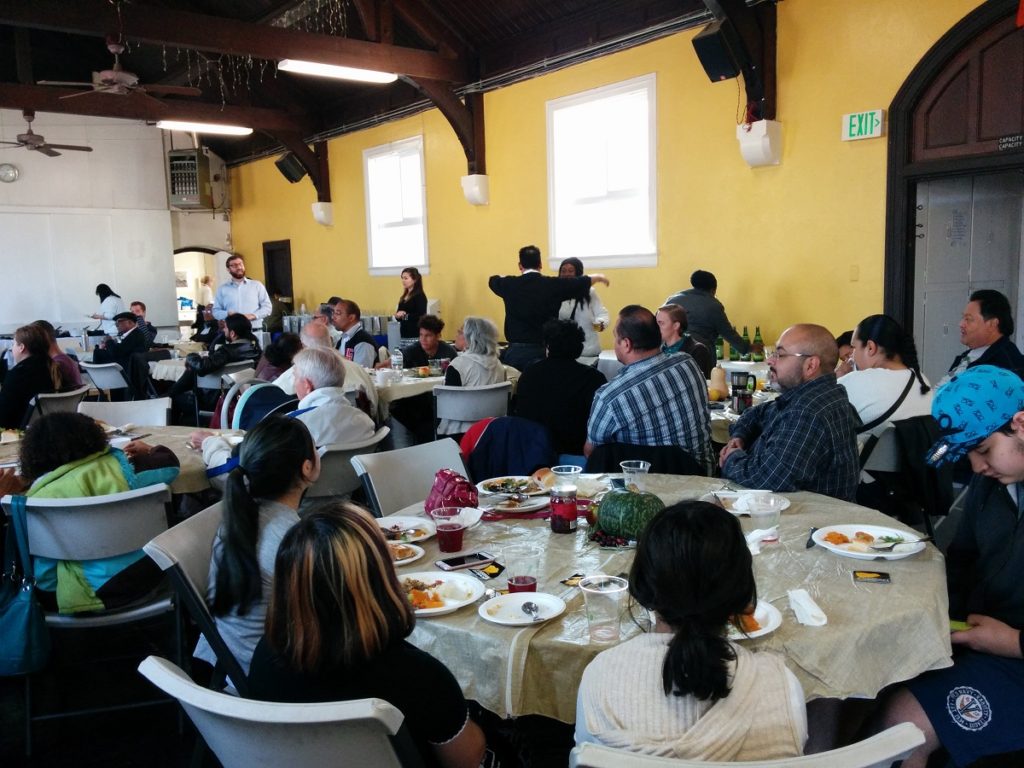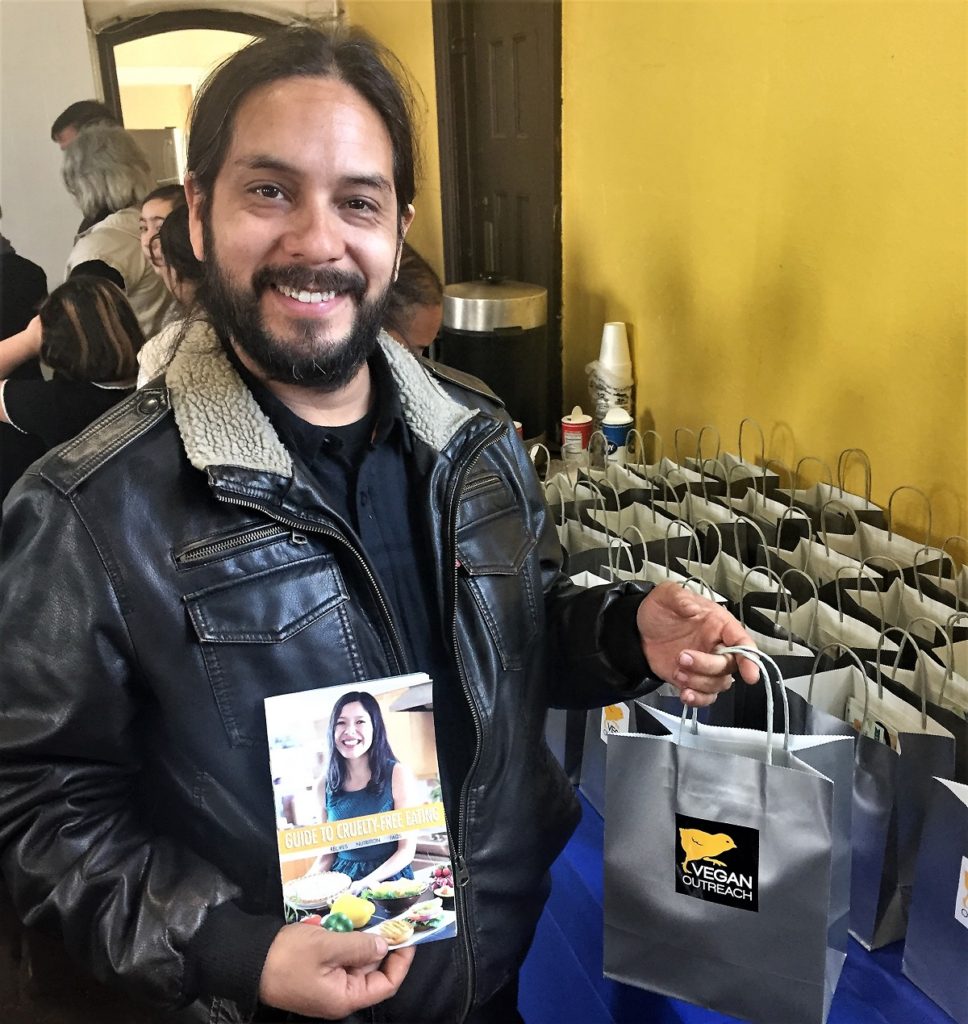 We would also like to thank our volunteers and vegan activists who all contributed to the success of the event—the Flores Family, Liz Ross, Desiree Stapley, Anasylvia Torres, and Joyce Wong.
Finally, we'd like to extend our gratitude to the Reverend Francisco J. Garcia, Jr. for his support in allowing VO to bring our message to his congregation—and a special thank you to the church sexton and his wife, Gumer and Rosa Rangel, who were a tremendous help in setting up and breaking down the room after our event.