Continuing our three-part series of highlighting this semester's most notable leafleters of Vegan Outreach's Adopt a College Program, let's turn our attention to these four hard-working Vegan Outreach employees and volunteers as they tell us about their favorite interactions of the semester! Be certain to see the earlier Part I and the next Part III as well.
Jevranne Martel, VO Canada Outreach Coordinator
"I recently had a conversation with a hunter who started off aggressive and defensive when he heard I was handing out vegan information. I turned the conversation around instantly by letting him know I was aware most hunters hunt because they are against factory farming and the cruelty in the large agricultural businesses. He said, 'We need meat to survive.' Then we had a great conversation about the negative health aspects of eating meat, dairy, and eggs. He left the conversation by taking VO's Your Choice booklet and a Guide to Cruelty-Free Eating.
"When he saw me later on he told me that he wanted to know more information and that he was interested in making the shift. He said he wanted to cause the least amount of harm possible."
Jevranne leafleted at 60 college campuses this semester and distributed 43,825 leaflets.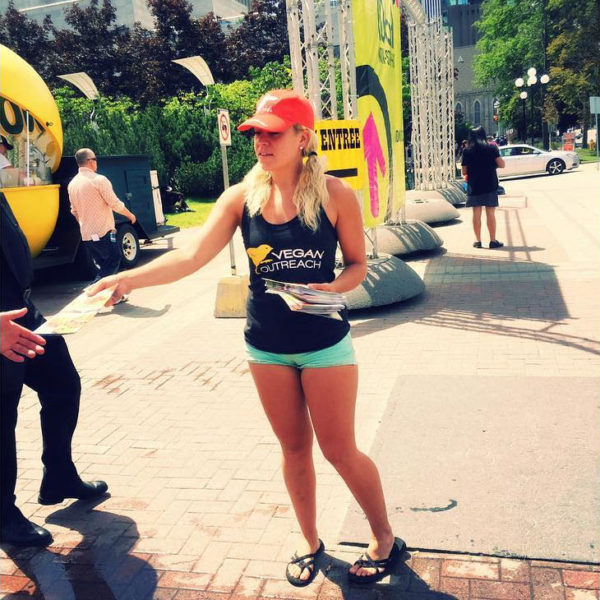 Katia Rodríguez, VO Mexico Campaigns & Spanish Media Coordinator
"My favorite leafleting experience was at the Universidad Autónoma de Zacatecas, where I met Rubén, an economics student. After receiving a leaflet from me he came back to ask a few questions. I answered all of his questions nicely and respectfully. What I loved about his response was that he was surprised and happy to meet a friendly vegan who was willing to having an open dialogue without attacking him. He has had bad experiences with talking to vegans in the past. He even told me that he'd give it a shot and transition to a vegan diet."
Katia leafleted at 56 college campuses this semester and distributed 32,711 leaflets.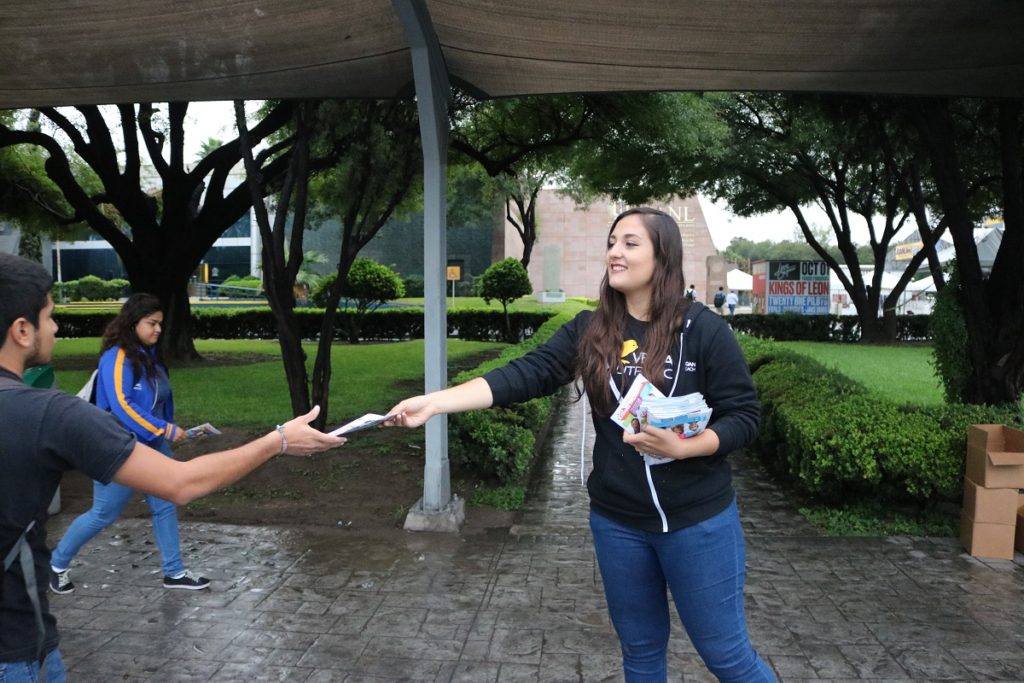 Rachel Shippee, VO Outreach Coordinator — Wauconda, IL
"My favorite leafleting experience this semester was at the University of Nebraska Omaha in Omaha, NE. I had numerous conversations with people who said they had been thinking about the issue or wanted to get involved. One conversation that sticks out was with a hunter who was skeptical at first, but left agreeing with our message and told me he would look further into plant-based eating."
Rachel leafleted at 37 college campuses this semester and distributed 30,096 leaflets.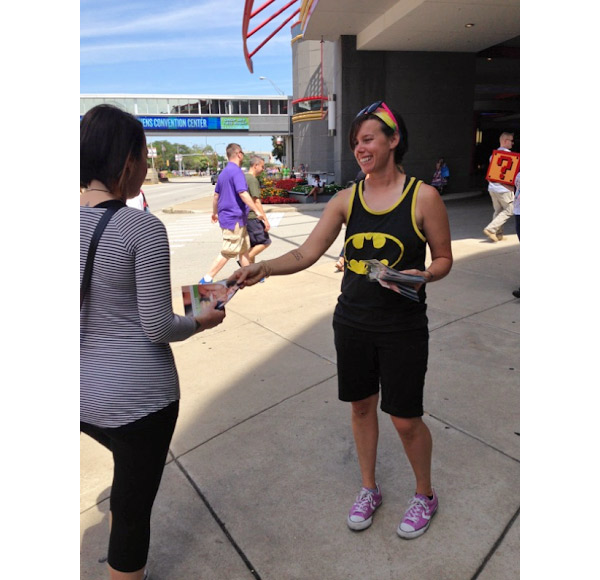 John Deetjen — Grayslake, IL
"I would have to say my favorite leafleting of the semester was in October at Macalester College. Macalester is a small school in St. Paul, MN, and the reception here was fantastic! My friend Rachel Shippee and I dropped 340 booklets in only an hour. And during that short hour we had numerous fantastic conversations with students who were interested in moving towards veganism.
"I had many great conversations with students about the ethics of eating animals, and with the help of the Guide to Cruelty-Free Eating we chatted about how they could move towards a plant-based diet in a sustainable way. Great use of an hour!"
John leafleted at 32 college campuses this semester and distributed 14,201 leaflets.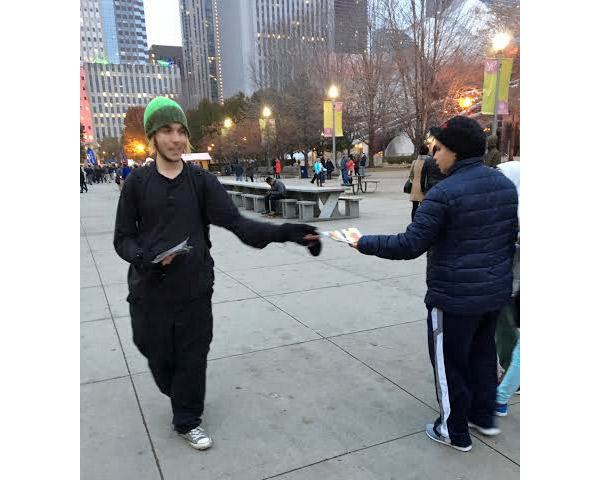 Thank you, Leafleting Rockstars! Your hard work is appreciated by a lot of people and animals!
Next week we'll wrap up this three-part series by featuring this semester's top 5 leafleters! You're not going to want to miss it!