As the fall semester winds down, we'd like to acknowledge this semester's most prolific leafleters of Vegan Outreach's Adopt a College Program.
We've got so many dedicated leafleters that we want to recognize we have to split this blog post up into three parts! See the next Part II and Part III as well.
Let's meet the first round of activists as they recall their favorite leafleting moment from the fall semester!
Houston Wong — Kirkland, WA
"My favorite leafleting experience this semester was going on the Canada (British Columbia) leafleting tour with Heather Bolint, the Seattle Grassroots Director of The Humane League. We met many inspiring animal advocates along the way, and I was able to hand out leaflets to 1,045 people at the University of British Columbia, the college from which I graduated. This world has hope, and I thank all animal advocates for what they do."
Houston leafleted at 26 college campuses this semester and distributed 13,477 leaflets.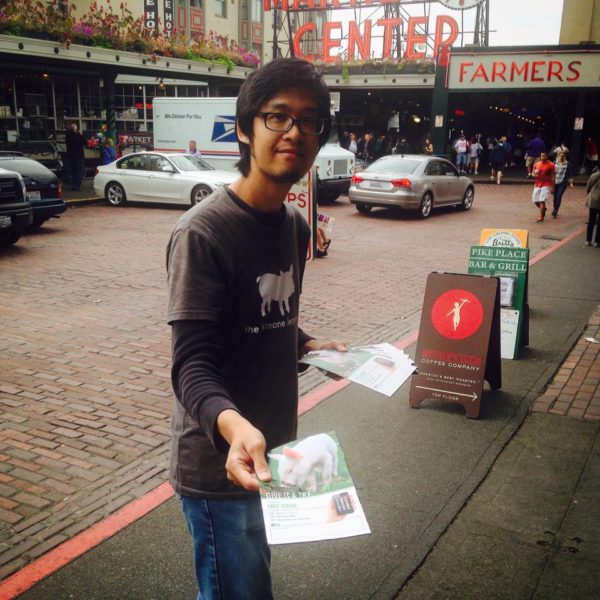 Lana Smithson, VO New England Outreach Coordinator
"The interaction that stands out the most is when the first student I spoke with at the State University of New York in Canton, NY (SUNY Canton) informed me she hasn't eaten animals since receiving a leaflet from me the previous year. She then said, 'Your outreach works!' "
Lana leafleted at 33 college campuses this semester and distributed 13,528 leaflets.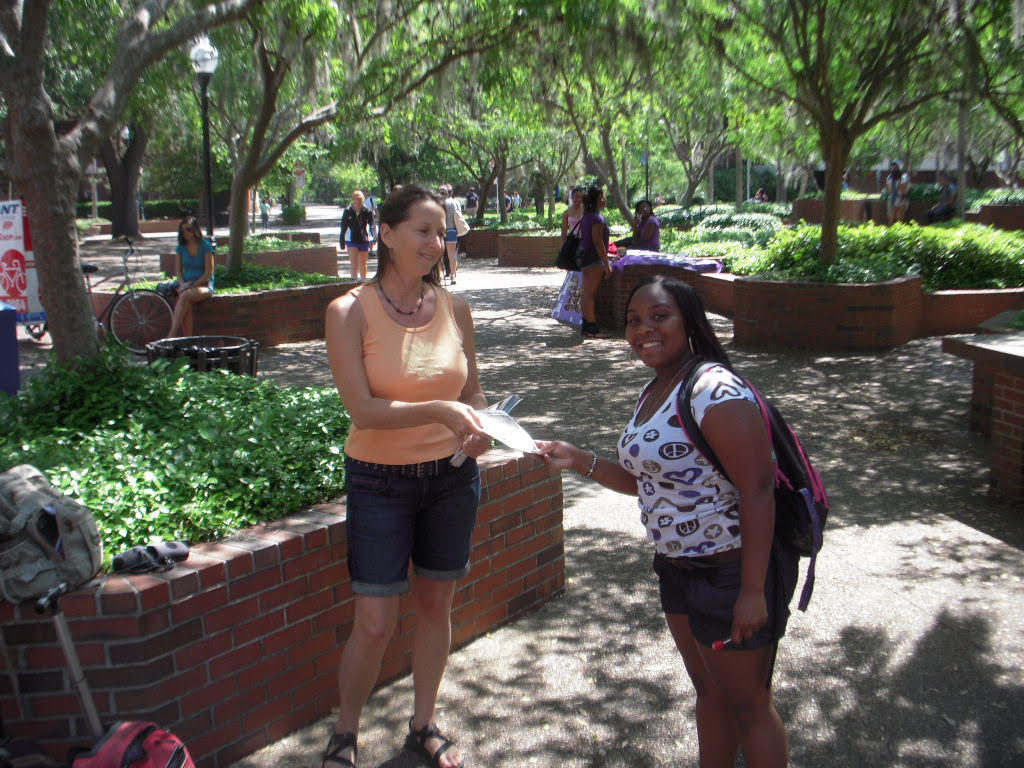 Pooja Rathor, VO India Outreach Coordinator
"I met this man—pictured below—who acknowledged cruelty happening towards animals, but he wasn't aware of the dairy industry. He said, 'You people are like a blessing at such a young age. You are having such good intentions, and I had no idea that I've been part of such cruelty. I will surely try dairy alternatives.' "
Pooja leafleted at 19 college campuses this semester and distributed 10,087 leaflets.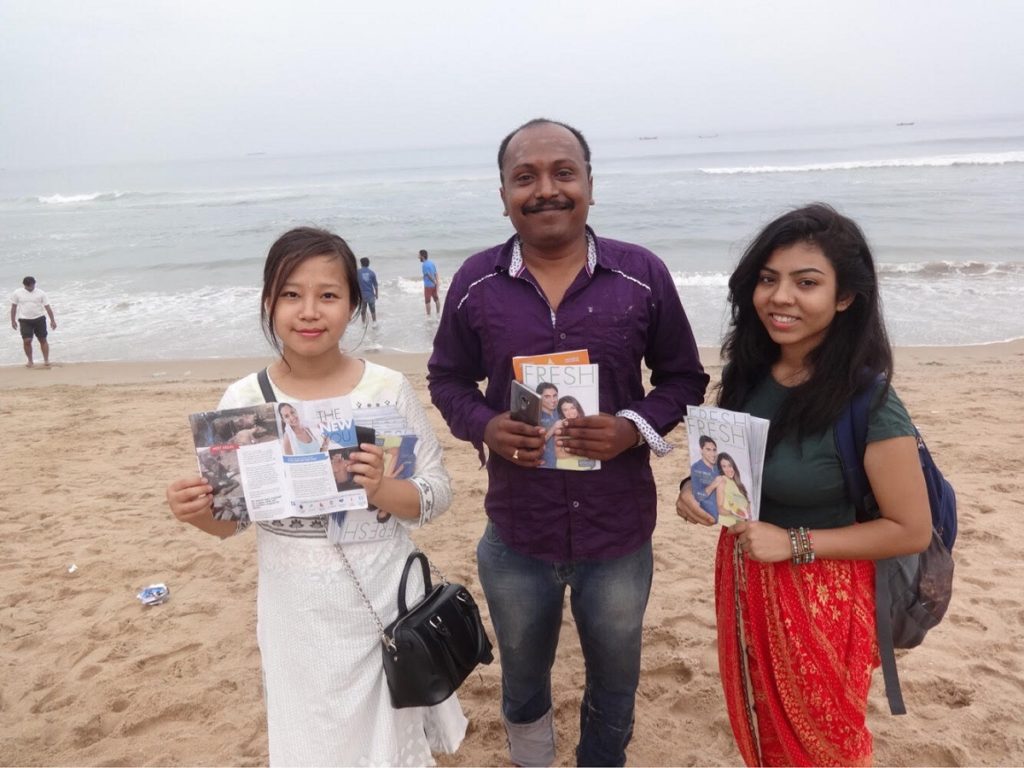 Jamila Alfred, VO Maryland/DC Events & Outreach Coordinator
"I was very excited being assigned to leaflet at Fayetteville State University in Fayetteville, NC. FSU is my mom's alma mater and Fayetteville is my second hometown! Being there automatically felt great and the students were absolutely warm and wonderful—not to my surprise. I was ecstatic with how many students were interested in hearing what I had to say about the relation between speciesism and racism. I am still talking to some of them today!"
Jamila leafleted at 31 college campuses this semester and distributed 9,439 leaflets.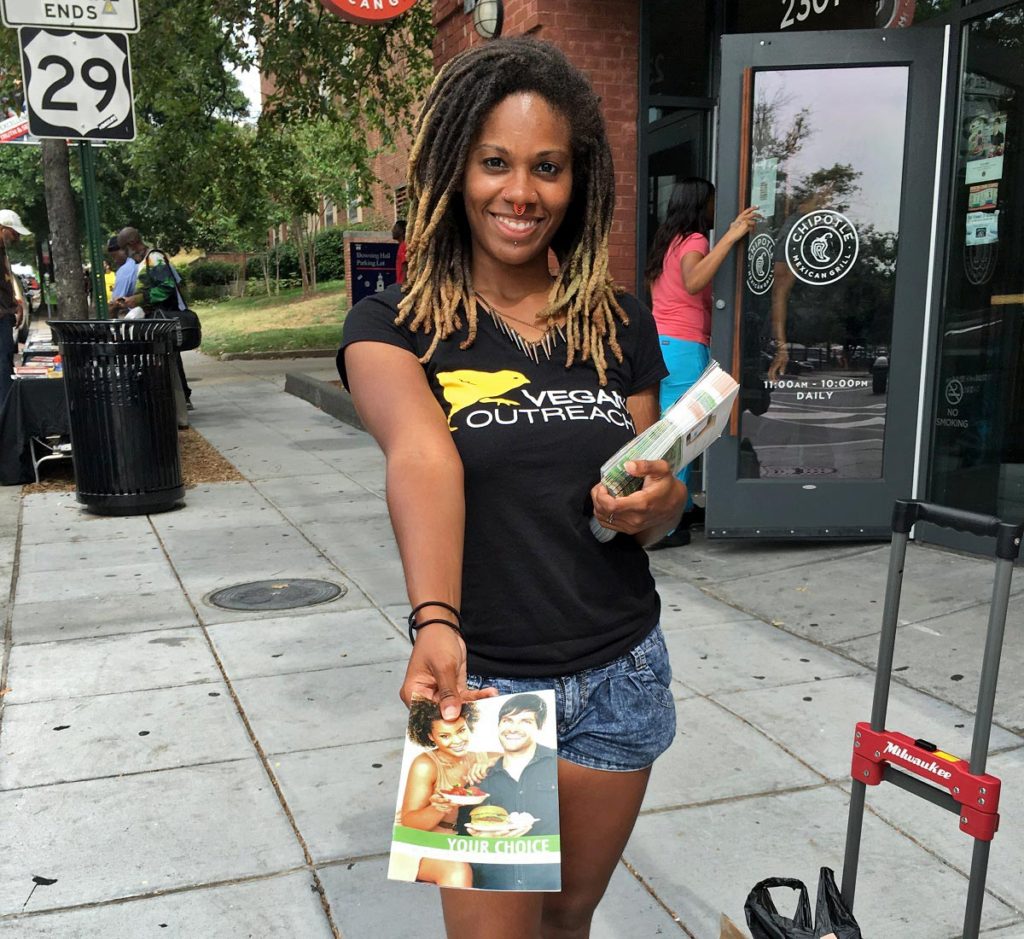 Sean Hennessy, VO Greater Ohio Outreach Coordinator
"When I was leafleting at Western Michigan University, I met Mark, a senior studying English and Spanish. He told me that during his freshman year he received a Vegan Outreach leaflet with moving pictures and information about animal cruelty in the meat industry. The leaflet was one of the main reasons he went vegetarian. Mark is now working on going vegan—he was excited to see the non-dairy yogurt recommended in Your Choice—and he likes that Vegan Outreach has a strong campus presence because students are still developing their worldviews."
Sean leafleted at 50 college campuses this semester and distributed 35,361 leaflets.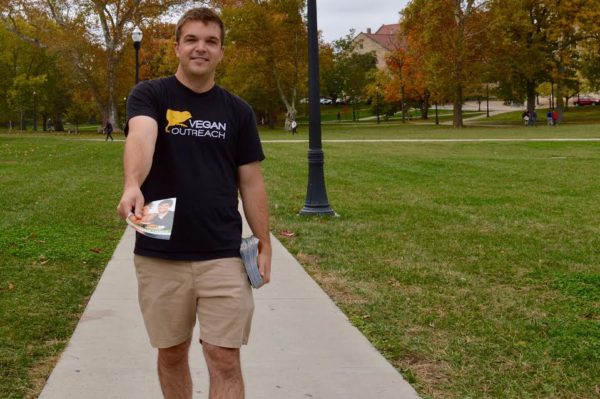 A huge thank you to these wonderful activists! Be sure to tune in next week to meet the next round of this semester's most dedicated leafleters!