By Lori Stultz, Rocky Mountain Outreach Coordinator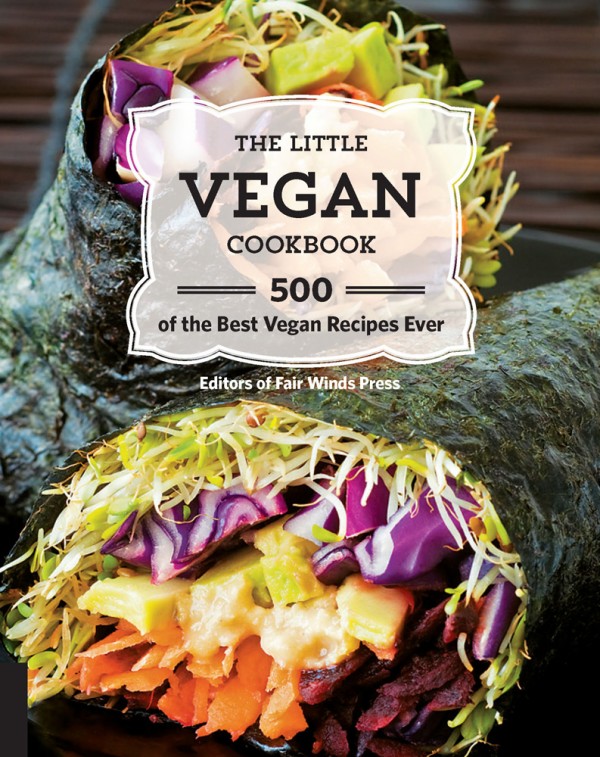 For someone who enjoys making and trying new recipes, there are fewer things more exciting than cracking open a new cookbook. Unashamedly being one of those cookbook-enthusiasts, I giddily agreed to review The Little Vegan Cookbook: 500 of the Best Vegan Recipes Ever.
If you're a member of the "Oh My Gosh, I Have To Have This Cookbook" club—like me—get excited! The Little Vegan Cookbook is about to rock your world.
This book is a bit different than other cookbooks you may have on the shelf because it doesn't have just one author. This book features recipes from several vegan cookbooks, 500 to be exact, which means it has recipes for pretty much any type of food you might be craving.
Another great thing about this book is that the food varies in terms of preparation time. It would be a great go-to cookbook if you're looking for quick meal, or if you're wanting to impress dinner guests and don't mind preparing a dish (or two or three) that take a little more time.
As you can imagine, it was really difficult to pick just one recipe from this book to share! Keeping in mind that Memorial Day is coming up, I decided to make and share a recipe that would fit the occasion: Spicy Edamame Coleslaw.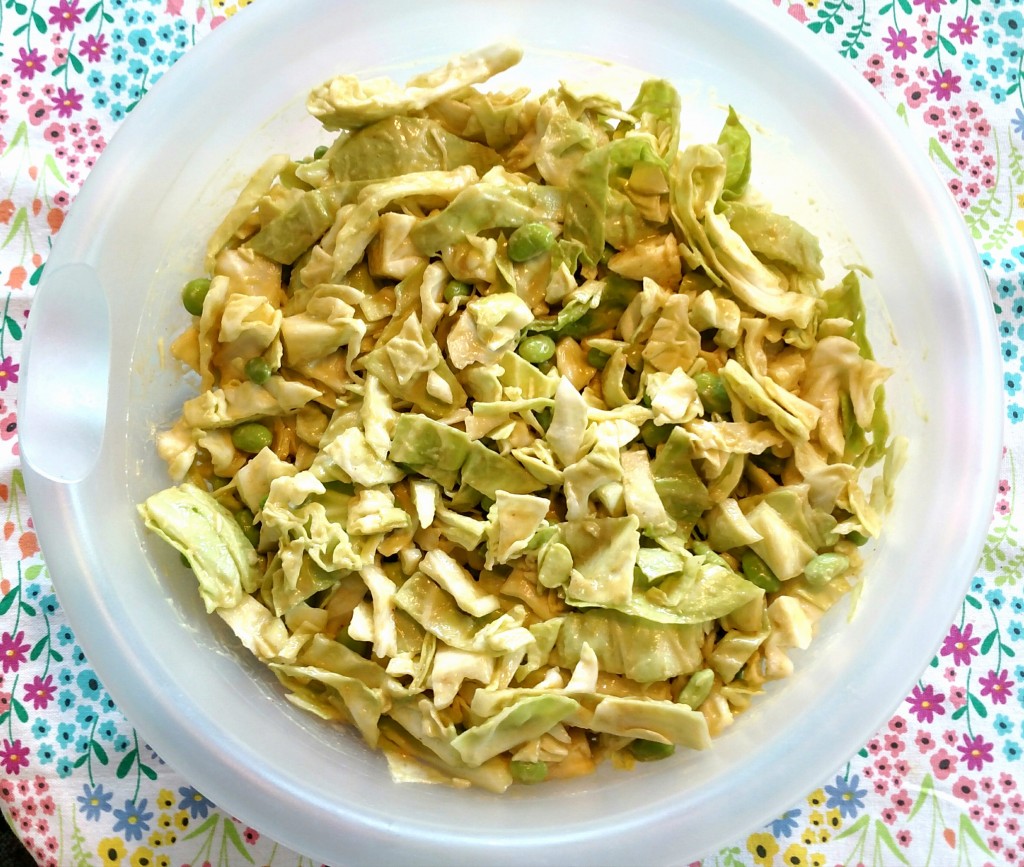 To test my theory, I served the coleslaw alongside Beyond Meat's Beast Burgers (what's Memorial Day without a good vegan burger?), and it got a five star review!
I have to admit that I toned down the spice because I am a wuss when it comes to spicy food, but it was still absolutely delicious! The dressing is sweet, but not too sweet, and it took me no more than ten minutes to make!
In fact, sharing this recipe will serve a dual purpose. It will hold you over until the cookbook is released on June 1, and it will make a perfect complimentary side to whatever traditional Memorial Day meal you have in store! Enjoy!
Spicy Edamame Salad
Serves about 8.
Ingredients
Slaw
1 small head napa cabbage
2 cups frozen edamame
Dressing
1 ripe avocado, pitted and peeled
1 teaspoon freshly grated ginger
2 tablespoons mirin
3 tablespoons white miso
2 tablespoons rice vinegar
1 teaspoon wasabi powder
4 heaping tablespoons full-fat coconut cream (the thickest part from a chilled, unstirred can of coconut milk)
¼ cup water
2 tablespoons agave nectar
1 tablespoon spicy chili garlic sauce (such as shiracha)
Directions
Shred the cabbage and place in a large bowl.
Boil the edamame for about five minutes, or just until tender. Rinse under cold water until it is no longer hot. Drain well and combine with the cabbage.
In a bowl, using a fork, mash the avocado.
Vigorously mix in the remaining ingredients until smooth. If needed, process the ingredients in a blender or food processor until there are no lumps.
Toss the dressing with the cabbage and edamame until evenly coated.
Recipe Tips
Don't want to bother boiling the edamame? Simply run the beans under very hot water and switch to cold water when tender.
If you don't have time to chill the coconut milk, no problem! Unless the can was sitting in a warm environment there should be plenty of cream at the top.
To cut back on the spice, omit wasabi powder and reduce spicy garlic sauce to 1 teaspoon.