Sam Tucker, VO's Australia & New Zealand Outreach Coordinator, has handed out 30,395 booklets at 27 different schools this semester!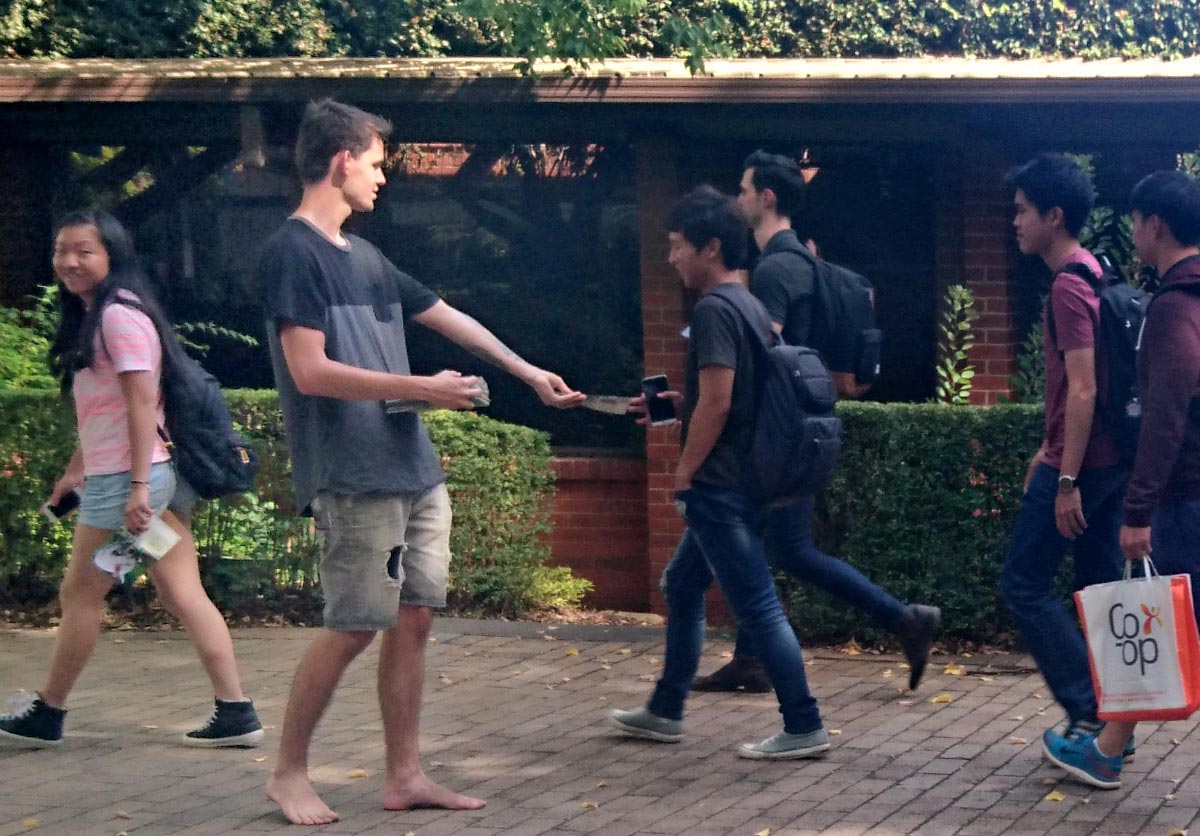 At the University of Melbourne, Sam (above) and volunteers Savannah Rain (below), Alysha Bond, Gali Schell, and Joe handed out 2,450 booklets on March 2—a new record for the Parkville campus!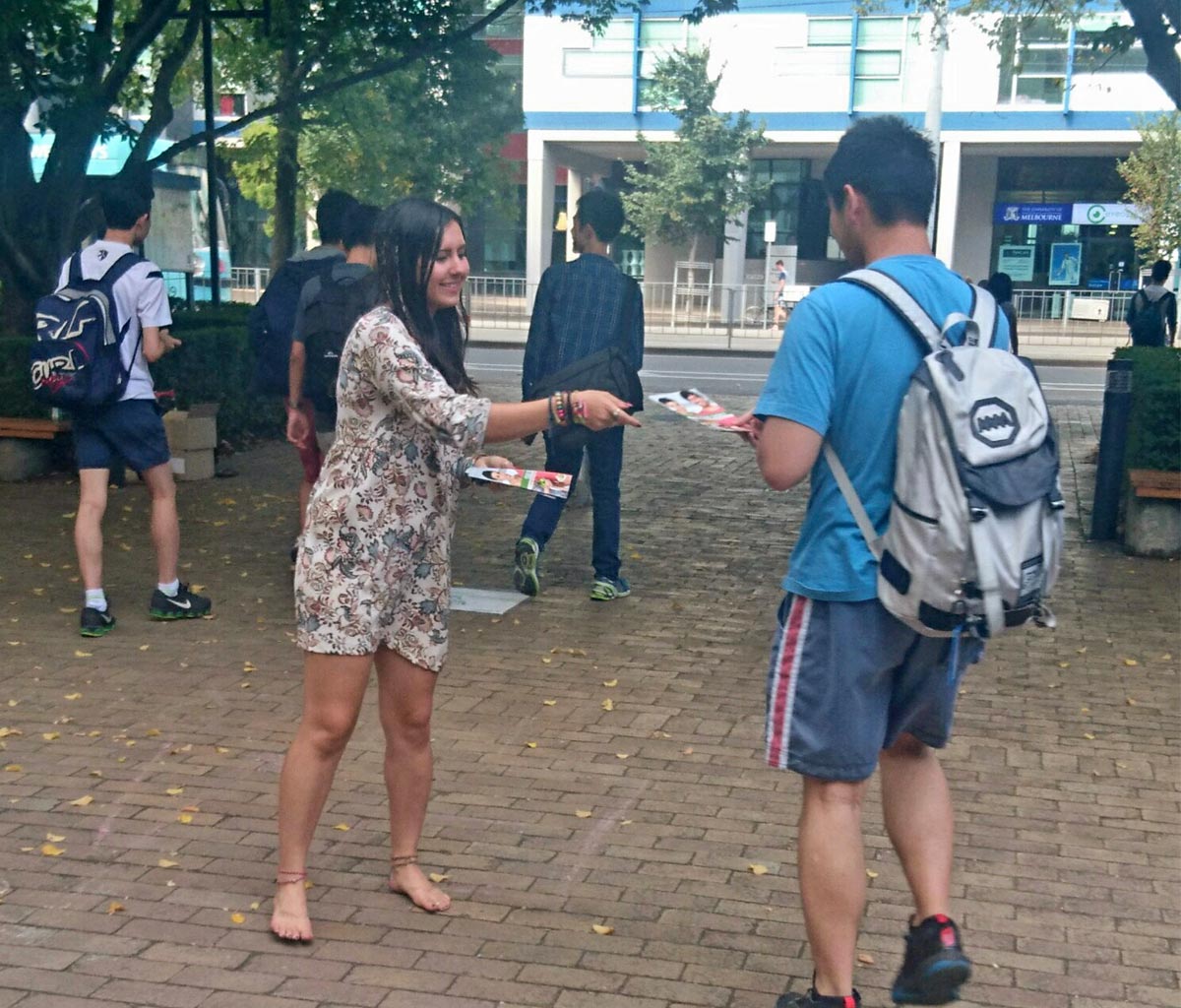 The following day, Sam teamed with Jenny Li (below), Dilan Fernando, and Kieran Watkins at Monash University, and together they reached more than 2,000 students at the Clayton campus!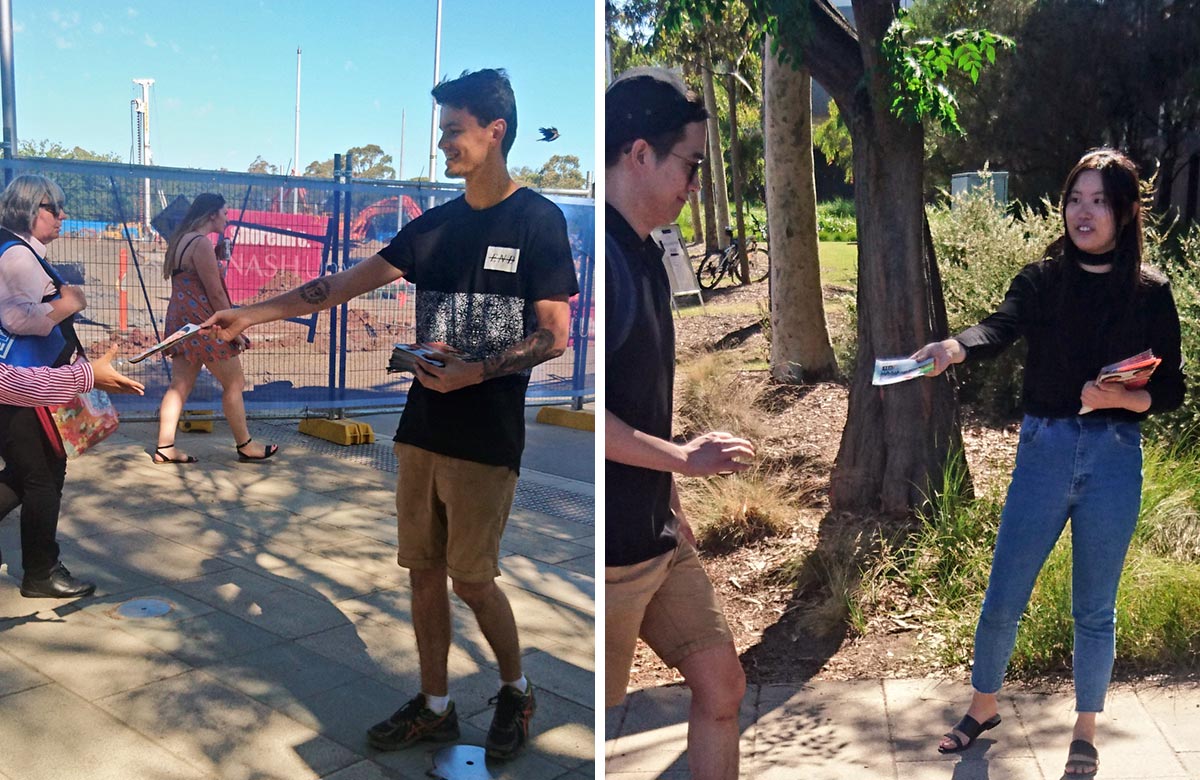 At the University of Canterbury on March 17, Sam and volunteer Jennifer Riley (below) handed out 800 booklets:
It's been a pretty massive first week in New Zealand—traveled all the way from Hamilton to Dunedin (1,300 km driving plus a three-hour ferry between the two main islands) and leafleted three different universities.

Students have been really receptive and friendly—virtually everyone has been taking a leaflet. Already had four people email the address on the back of the leaflet asking for a Guide to Cruelty-Free Eating, and ran into lots of people I knew from high school who have since gone vegan! I used the last of my Compassionate Athlete booklets at UC, which were given to anyone that was wearing a rugby jersey until I ran out.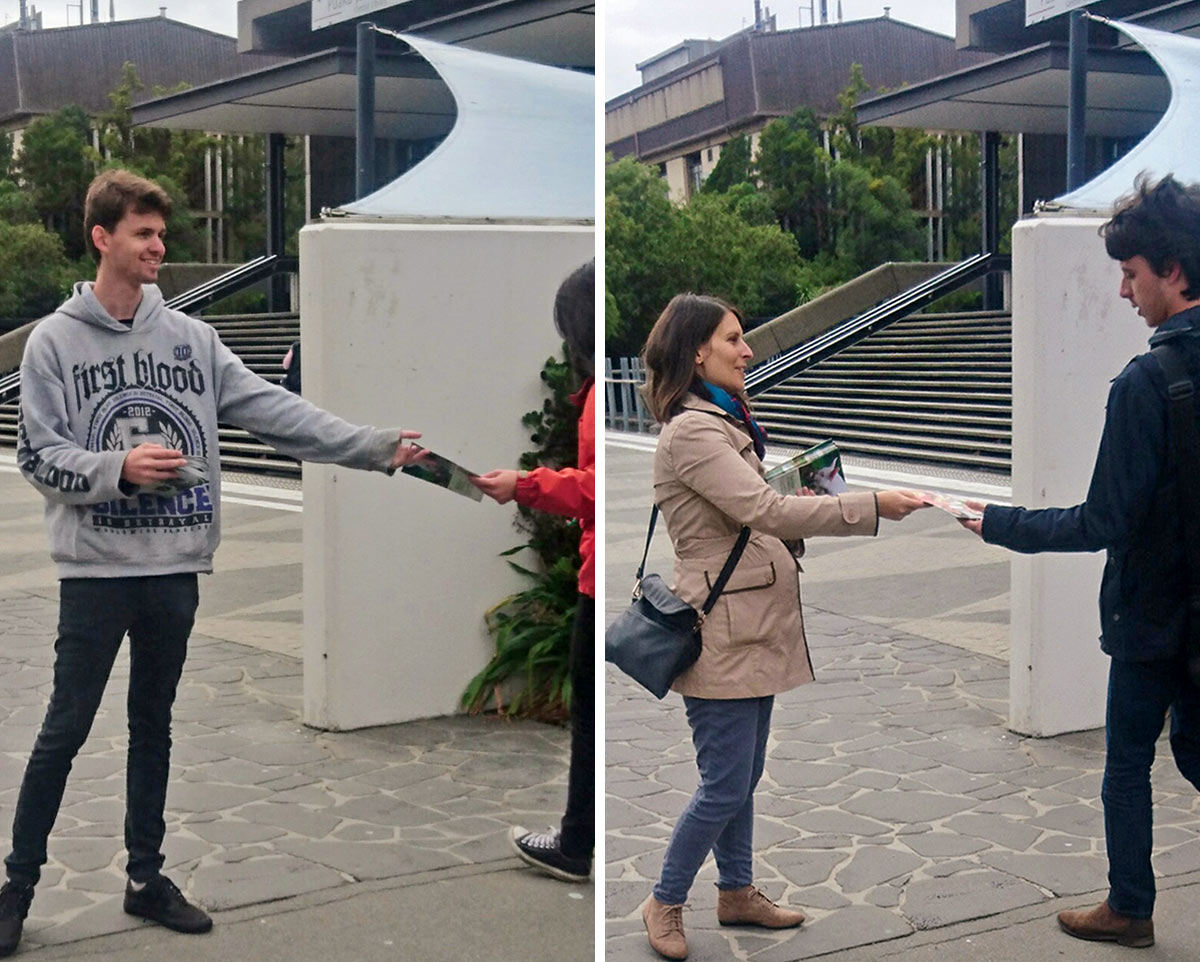 Sam, Jesse Wheeler, and Kyle Bueno leafleted the Waikato Institute of Technology on March 22 and set a new record for the Hamilton City campus:
We leafleted at Wintec until we hit the point where literally everyone we were offering a leaflet to had already gotten one by the early afternoon, so we did the rest of the day at the University of Waikato. Huge number of people reading straight away and huge number of people who were already vegetarian or vegan.

I had a good conversation with someone who was already vegetarian and keen to go vegan, just needed some more information. On the flip side, there were also a lot of hunters and farmers, as Hamilton is in the middle of a large rural area. I handled that by saying things like, "Even if you hunt, surely you can at least agree that animals shouldn't be kept in cages so small they can't even turn around for most their lives," to which most people agreed and took a leaflet.
Visit Sam's Team Vegan page and have your donation doubled today! The more money raised, the more animals spared from suffering.