By Lisa Rimmert, VO Director of Development
When we think of great vacation destinations in the Pacific Northwest, most of us think of Portland and Seattle. Both are fantastic cities, but there's a mid-size port city in between that is surprisingly wonderful too. Tacoma, Washington is about an hour south of Seattle, with a population of just a couple hundred thousand. I recently visited for two days, and I had no idea that I'd like it so much. I hope you like reading about it!
Our first night in town, my husband and I visited Quickie Too, a vegan soul food restaurant in Tacoma's Hilltop neighborhood. This restaurant is one of several run by Seattle's Plum Restaurants–their others are Plum Bistro, Plum Pantry, Plum Burgers (a food truck), and Sugar Plum (for desserts). Quickie Too is their original vegan diner, and it's in Tacoma! It's small and seemingly unimpressive from the outside, but the food is fantastic. Brad ordered the Burro Diablo, with grilled seitan, brown rice, black beans, grilled onions, spicy chimichurri sauce, lettuce, and tomatoes.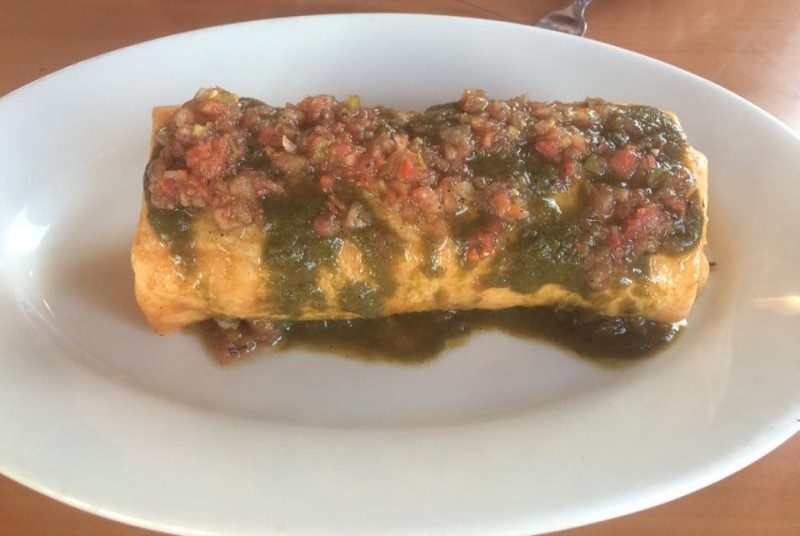 I had the Ayinde's Chili Mac, a twist on their famous Mac and Yease. Yum!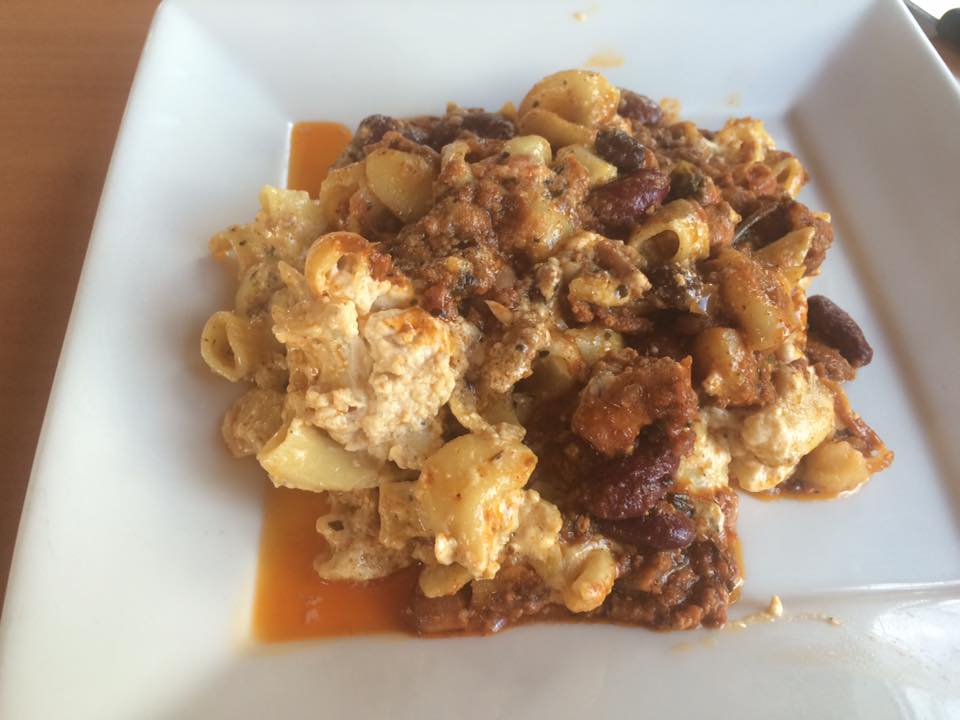 And what meal is complete without milkshakes? Brad ordered the strawberry, and I ordered the chocolate. They were almost out of chocolate, so they offered me a chocolate and peanut butter shake instead. It was delicious!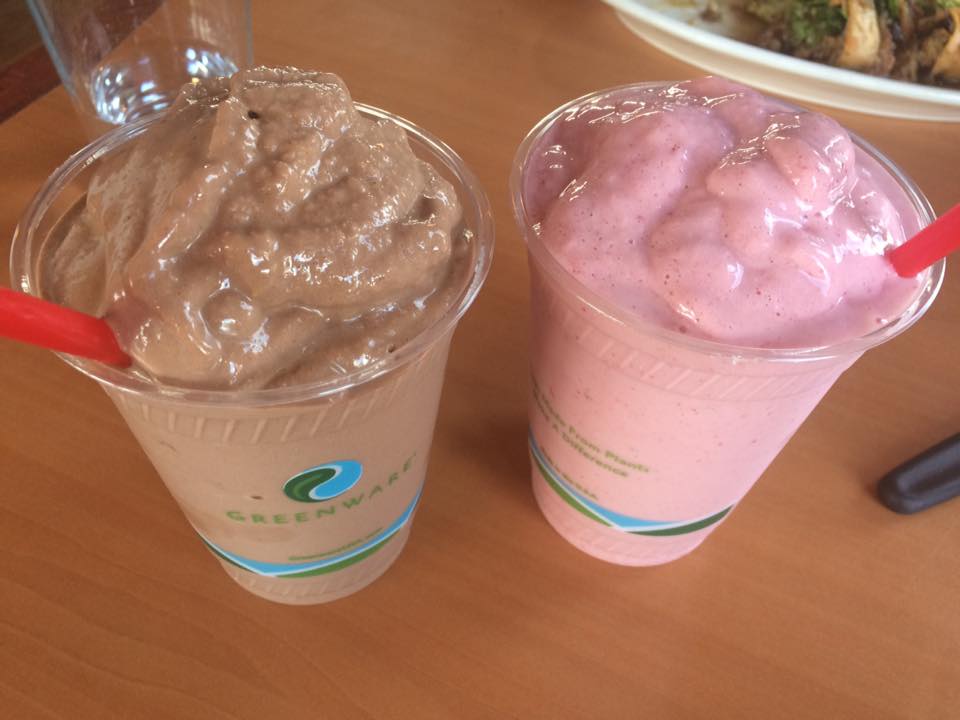 After dinner we drove about ten minutes north to Point Defiance Park, a 700-acre park with attractions that I think are great—pretty gardens, beaches, trails, and a boardwalk—and attractions I have no interest in—namely, the zoo and aquarium. We drove down Five Mile Drive, a gorgeous loop lined with old-growth forests, and containing wildlife, bicyclists, and scenic views to pull over and take photos of. Pictured below is yours truly in front of a 450-year-old Douglas fir called the Mountaineer Tree.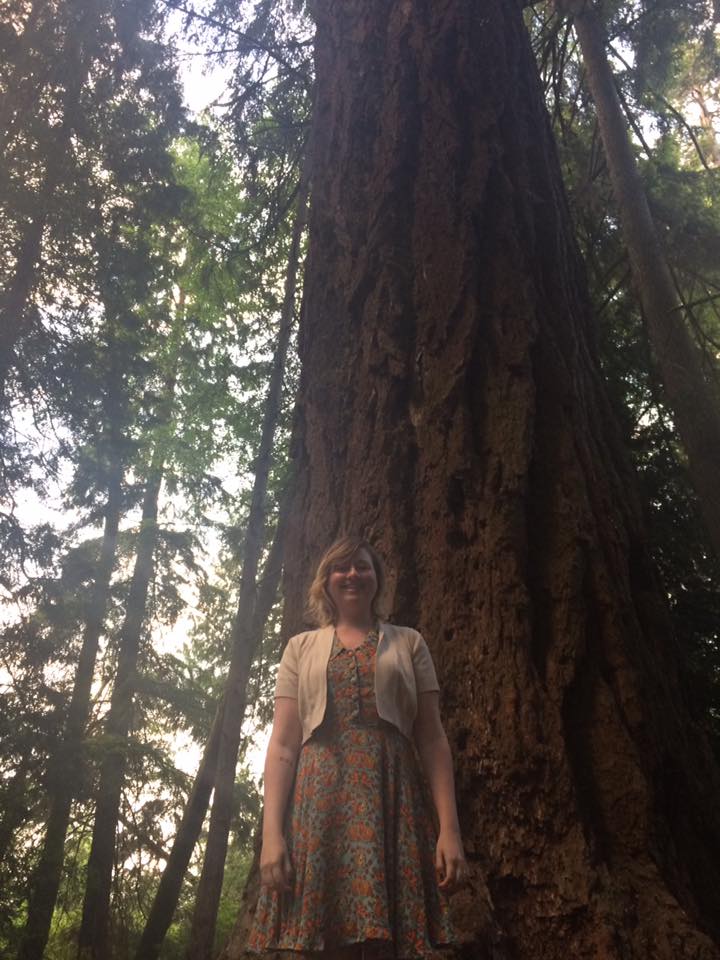 On our short drive, we saw birds, deer, and even raccoons!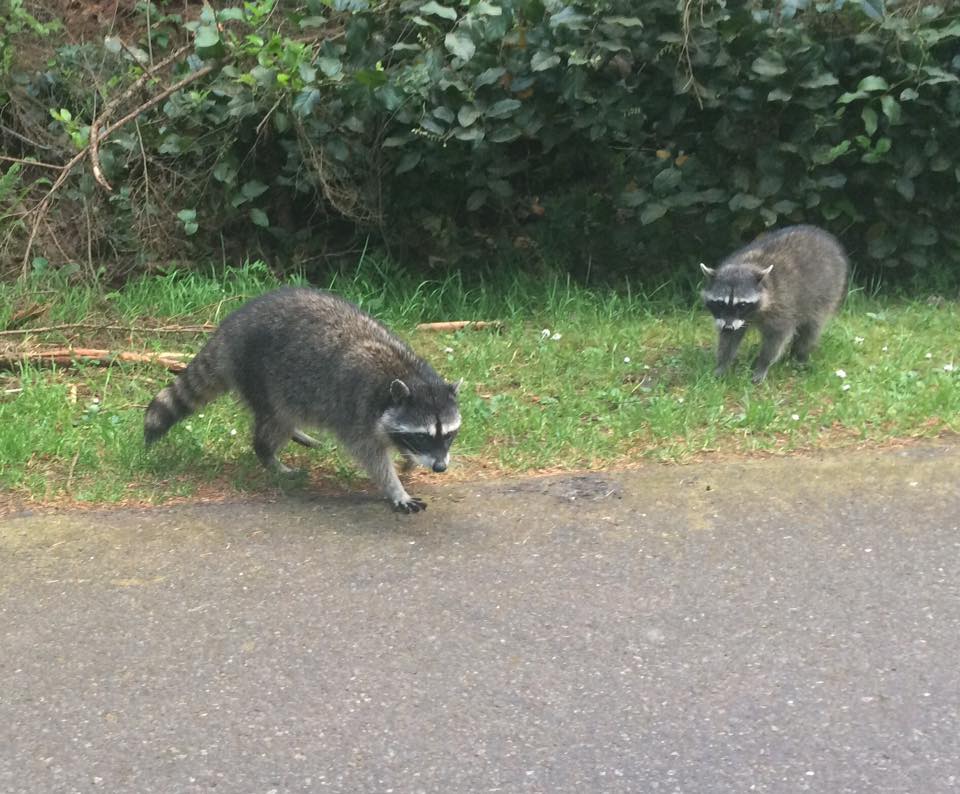 I couldn't believe how full each day felt here. There was just so much to do and see! The next day we drove two hours or so to Mount Rainier National Park. It may be cheating to write about that in a blog post about Tacoma, but I'm including it because it's an easy drive and an incredible place to visit for anyone visiting Tacoma. We did some Googling the day before and found many trails to choose from. In the end, we chose Silver Falls Trail because, well, there was a waterfall. Enough said.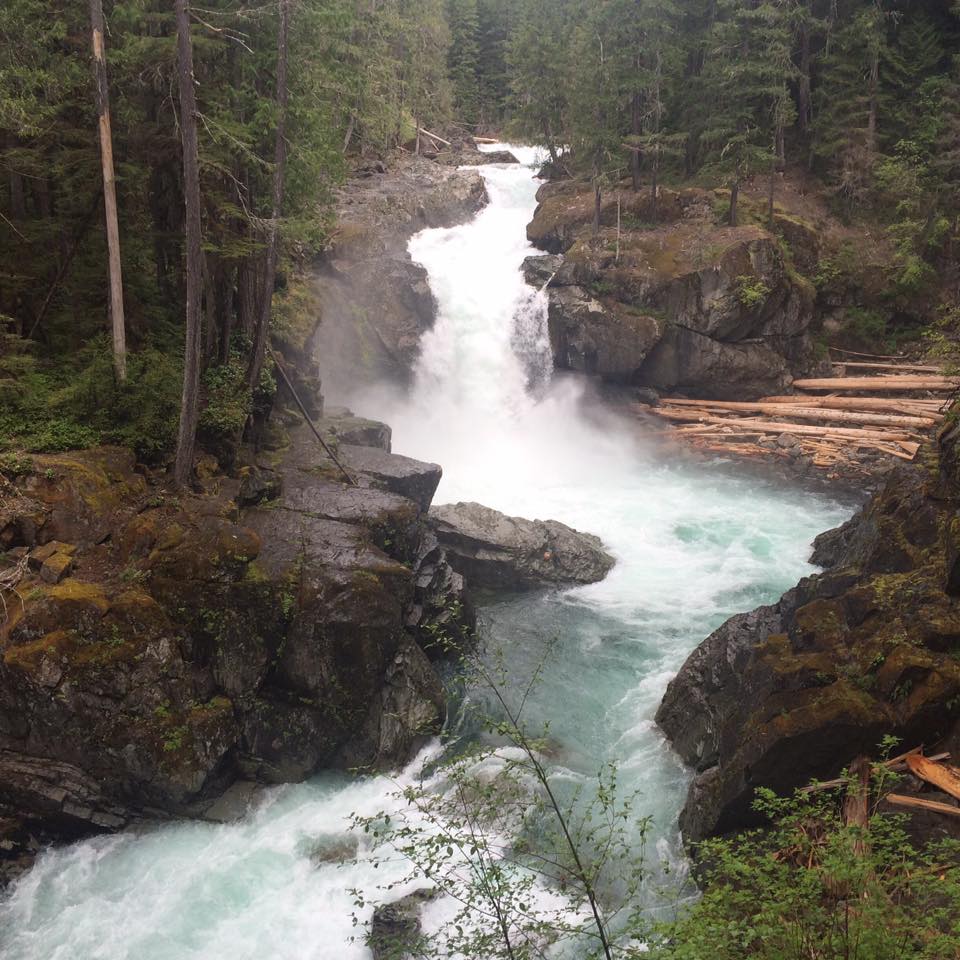 Silver Falls Trail is a loop, totaling about three miles. I'd describe it as easy to moderate—there were a couple of uphill portions. The waterfall was an excellent payoff at the loop's halfway point. We admired it for a while, took some photos, and then headed back on the other side of the river.
When we returned to Tacoma, we took a quick nap followed by the perfect post-hike dinner at Viva Tacoma. We ordered the sesame ginger Cauliflower "Wings," which were different than any I've tasted before. I'm used to them being flavored with buffalo or barbecue sauce, which I love, but these were great too.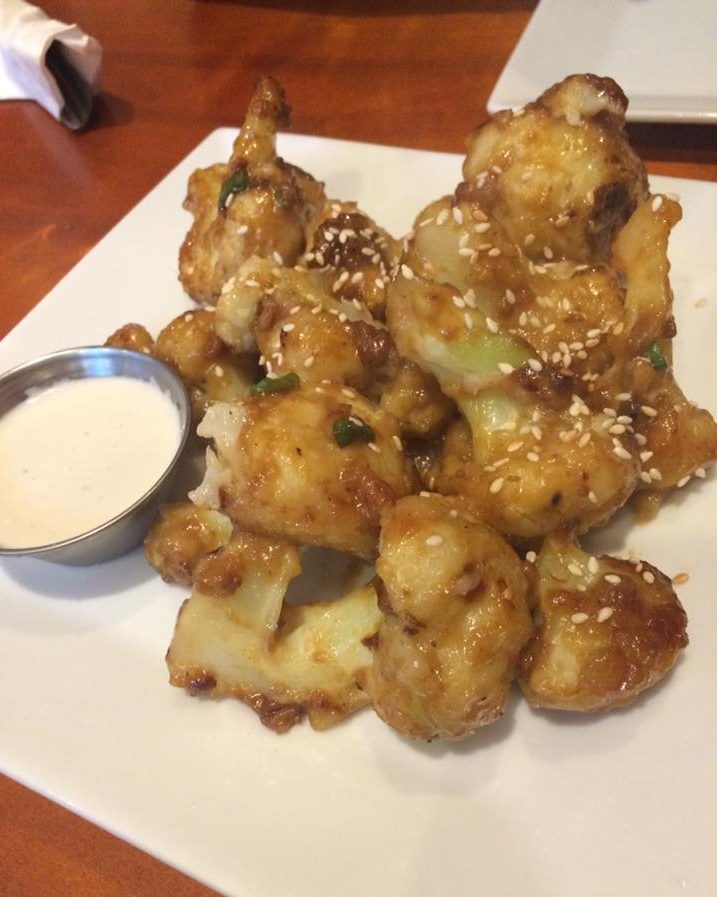 For our entrees, I ordered the Raw Enchiladas. Typically I'm not a big fan of raw food–namely dishes that are traditionally warm but are served cold or at room temperature. These enchiladas were listed as a favorite on the Viva menu, so I went for it. They came with seasoned walnut "meat," cabbage, and nut cheese wrapped in a sweet cashew tortilla and topped with lettuce, enchilada sauce, pico de gallo, cashew sour cream, and avocado. They were excellent.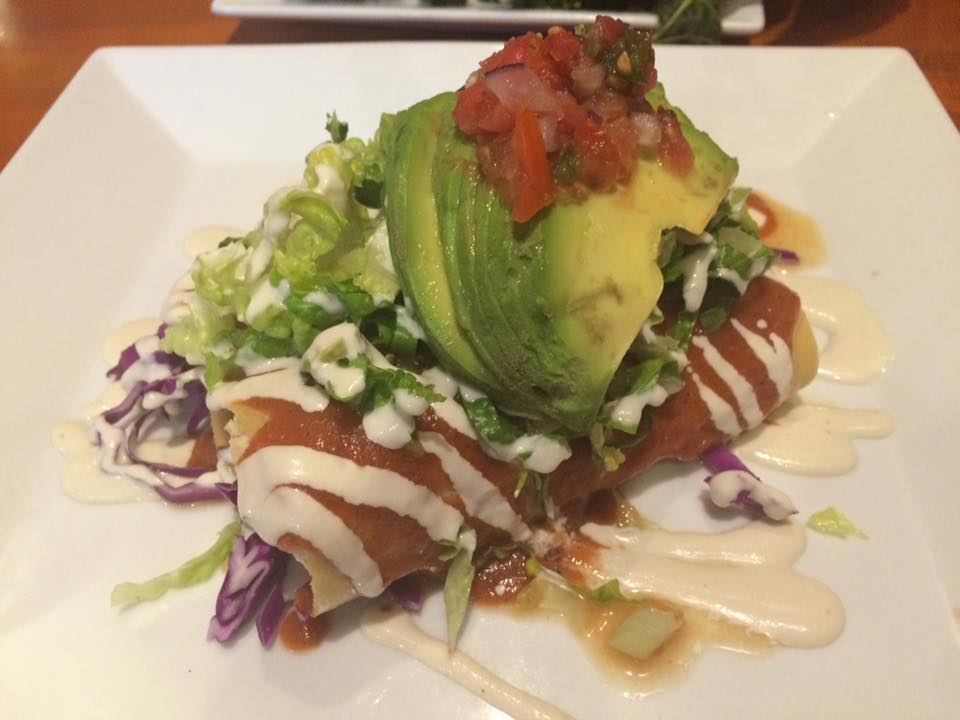 Brad ordered the Viva La Burger, a veggie burger with jalapeno cashew mayo, lettuce, tomato, and cucumber. He reported that it was yummy, too. Viva was a big hit!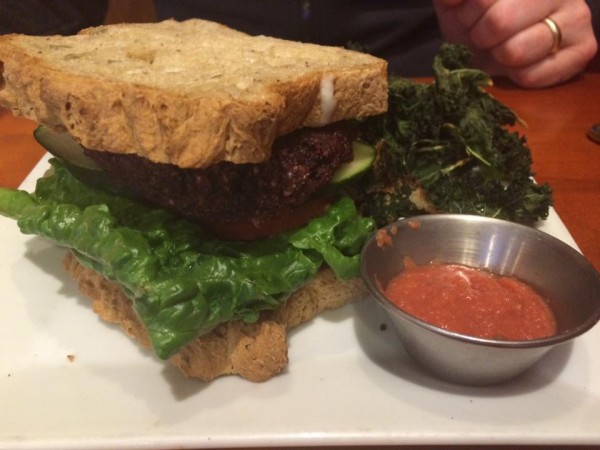 Our last exciting venture was whale watching. I have only done this once—while living in Monterey, California in 2006—and Brad never has. It was pretty pricey, but well worth it in my opinion. There are many companies to choose from, and many starting points all around Seattle. We chose the Puget Sound Express because they're family owned, and we drove from Tacoma to the Port of Edmonds to embark.
Almost right away, we saw a couple of grey whales, which the naturalists on board said is rare. They were awesome and enormous. I took a couple of photos, but they didn't do the whales justice.
Our main attraction was a group of transient orcas that the crew could hear chattering via hydrophone. On our way to see the whales, the naturalists played their live sounds for us over the ship's speaker system, and it was pretty neat. They also played us a sound recording of resident orcas—the two make very different calls, which was interesting to hear. Below is an image of the pod of orcas we saw. The males have huge dorsal fins, so you can see one of them the best, on the right side of the photo. The other male must have been diving at the time of this shot. On the left side of the photo, you can see a group of females and young whales.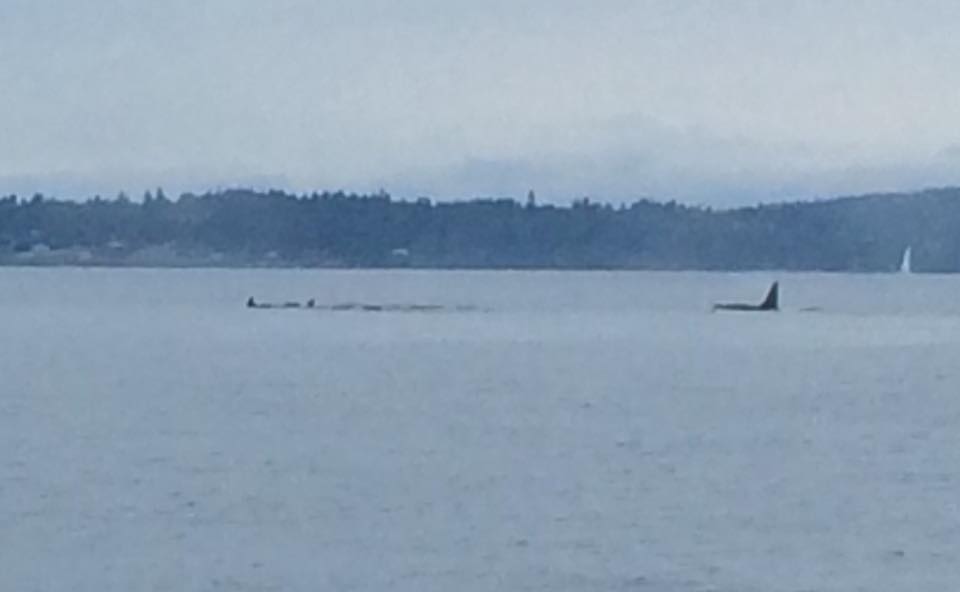 The naturalists aboard the ship gave us some history of the area. We went past Whidbey Island, the site of the Intersectional Justice Conference some of my VO colleagues attended in March. The naturalists also told us about the history of orcas in the Pacific Northwest. They included the story of the captures that used to take place, and they recommended watching Blackfish. They told us that in 1970 more than ninety orcas were herded into a net near the Puget Sound. Since orcas are incredibly sensitive and bonded to their families, many of the adults stayed with their young and were taken too. The whales were rounded up to sell to marine parks like SeaWorld. It's always a downer to hear sad stories of inhumane treatment of animals, but I was very thankful that the naturalists took the opportunity to educate about this. I recommend readers watch Blackfish if you haven't yet seen it. In it, there is footage from the Puget Sound capture.
Seeing orcas in the water, swimming with their families, was priceless. I'll never forget it, or the rest of my trip to Tacoma. If you ever find yourself in the Pacific Northwest, I'd recommend a stop in Tacoma for sure!