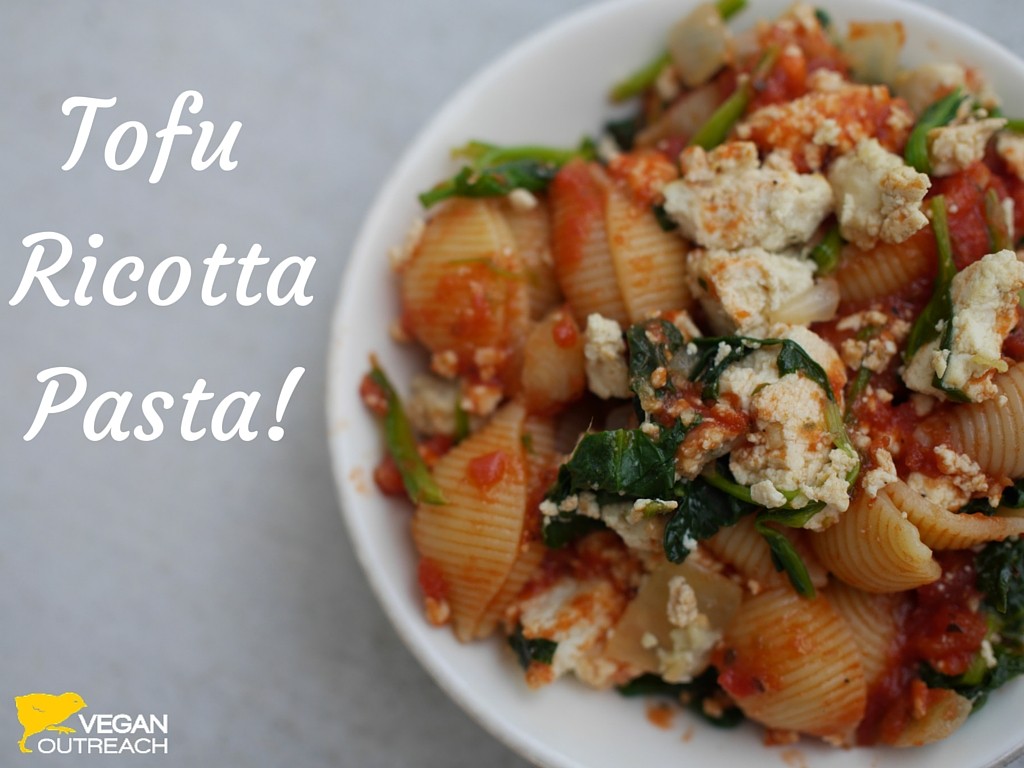 By Toni Okamoto
This recipe reminds me of my best friend, Grace Kuhn. When she lived on the West Coast, I'd spend hours, days, and weeks loitering at her house, eating her food. This was my favorite thing she regularly cooked.
Grace is a lot fancier than I am and she'd use the tofu ricotta filling to stuff manicotti shells, but I don't have time for all that. Instead, I follow this recipe she included in the Plant Based on a Budget Challenge meal plan for 2 people.
It's really cheap to make, easy to put together, and provides great leftovers for the week. I highly recommend giving it a try!
Ingredients:
1 lb pasta
1 jar marinara
¼ cup oil for ricotta, plus 1 tbsp for sauteing
1 tsp lemon juice
1 package extra-firm tofu
1 ½ tbsp oregano
½ tbsp garlic powder
1 tsp salt
1/2 onion, diced
2 cloves garlic, minced
1 cup fresh or frozen spinach
Directions:
Preheat oven to 350 degrees. Cook pasta according to directions.
Crumble tofu in a large bowl with your hands to resemble feta. Mix in lemon juice and ¼ cup oil and stir to distribute evenly. Add garlic, salt, and oregano one by one, mixing after each is incorporated. Set aside.
Heat tablespoon of oil on medium heat. Add onion, spinach, and garlic and cook until onions are translucent, about 4-5 minutes. Add onions, garlic and spinach to tofu mixture. Mix well.
Pour enough marinara sauce to cover bottom of a 13 x 9 inch pan. Add cooked pasta and remaining sauce on top. Top pasta with tofu mixture, spreading evenly. Cover with foil and bake for 15 minutes.