By Paige Carter, VO Diversity and Community Expansion Specialist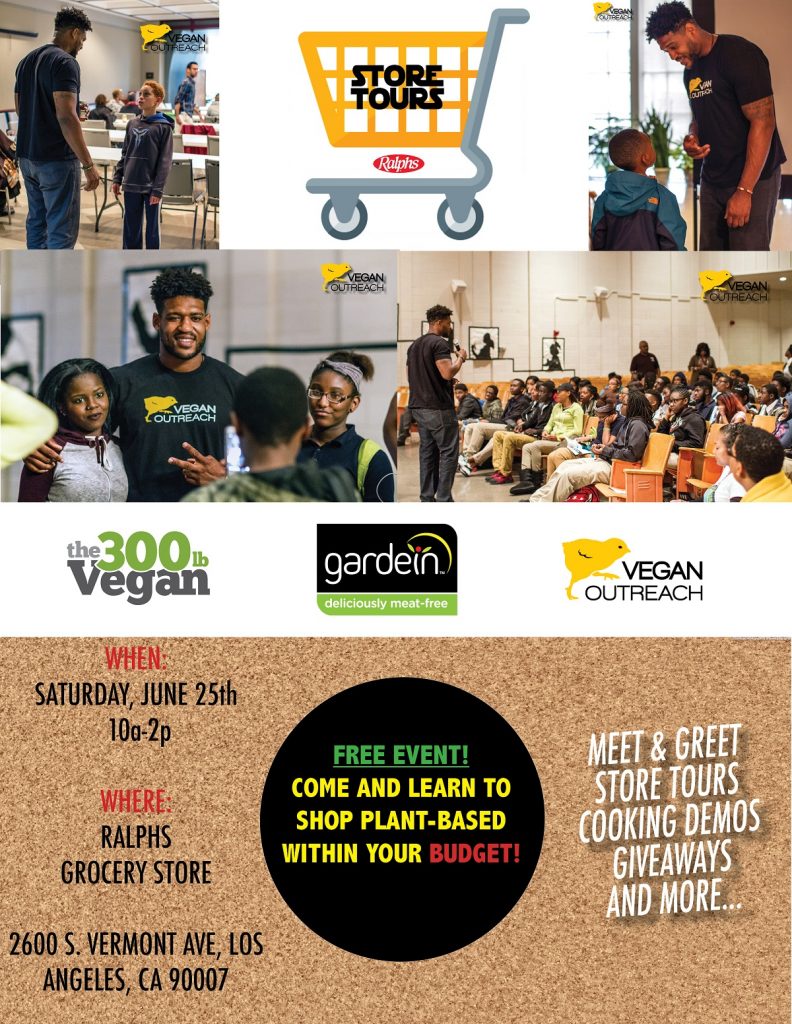 As part of Vegan Outreach's Community Expansion Program, David Carter and I have recently started doing vegan store tours in neighborhoods that are normally overlooked by the vegan community.
Our first store tour got off to a great start when our amazing volunteers showed up bright and early on the morning of Saturday, June 25 at a Ralphs grocery store in Los Angeles. After setting up the signage and the Vegan Outreach information station, volunteers Roxanne and Nicole helped me fill the Vega giveaway bags—graciously donated by Vega—with a shaker cup, a protein powder and bar, a plant-based eating guide, and a VO Compassionate Athlete booklet.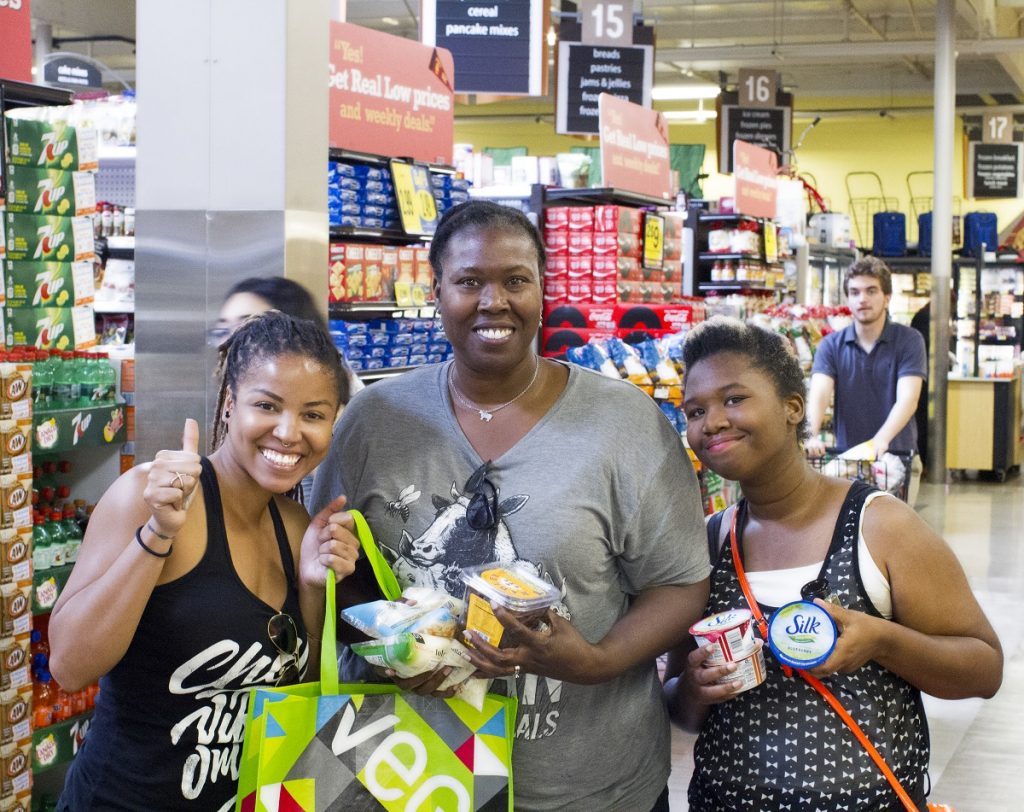 By 10:00 am, we were ready to go and our first tour group had arrived! Jessica Handy—one of our vegan registered dieticians—and I took the first group around.
We met a mother and daughter who had both recently gone vegan, and another mother and daughter who weren't vegan but had seen the Vegan Store Tours poster outside the store and were interested in learning more. Together we walked through the store and listened as Jessica pointed out things like:
Paying attention to price per pound.
Cutting out the middleman by buying dry ingredients, like beans, and cooking them yourself.
Finding cheap protein sources—beans and legumes—if vegan meats aren't in your budget.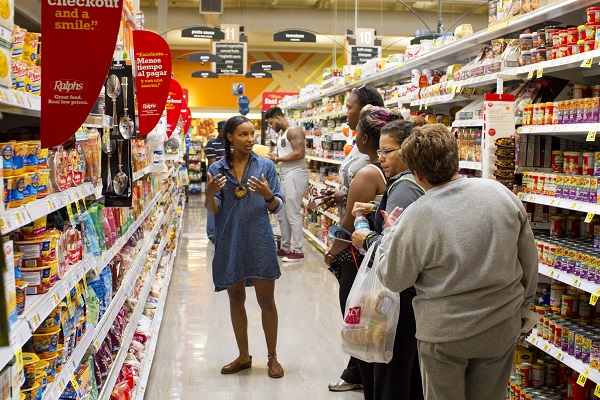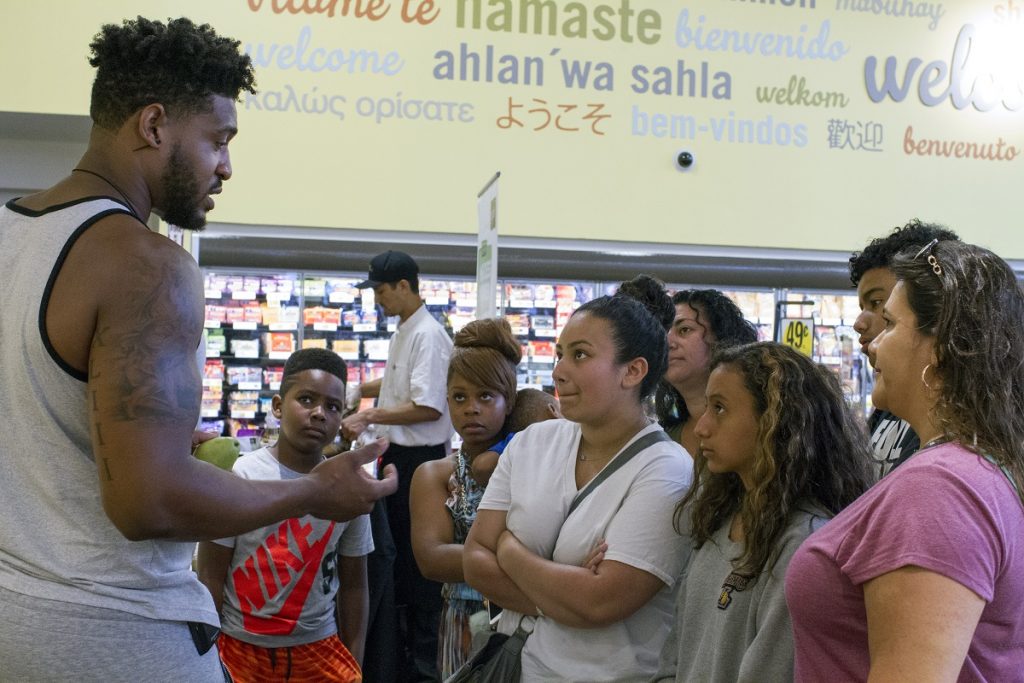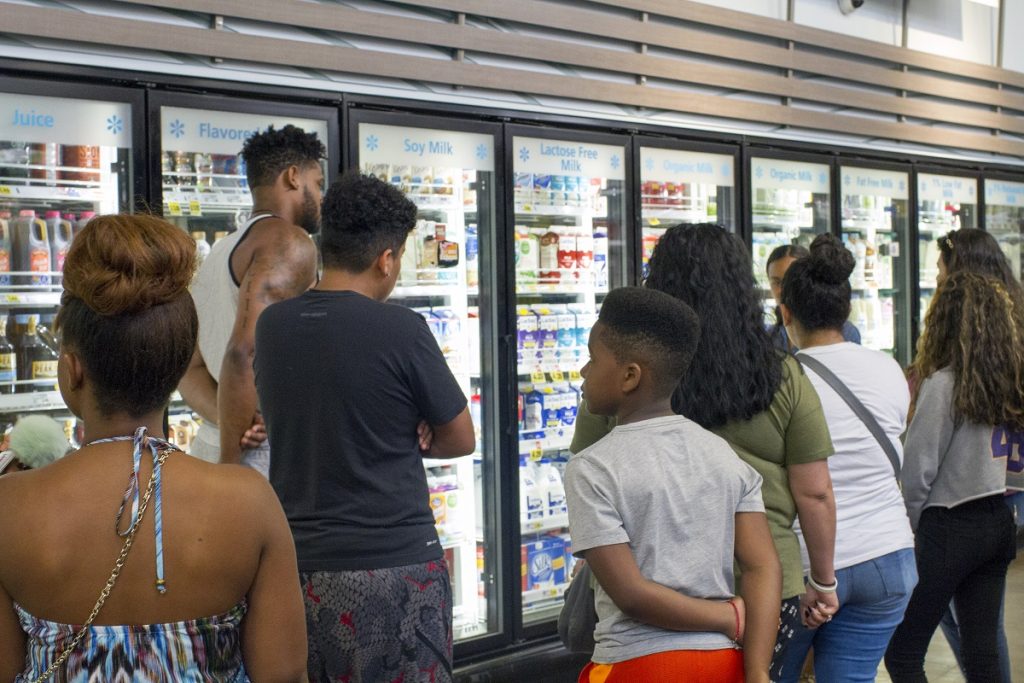 By 2:00 pm, the event had come to an end. Our three tour guides, David Scott, Matt Ruscigno, and Jessica Handy, had spent hours taking veg-curious people on tours.
And our fabulous volunteers—Roxanne, Yvonne, Nicole, Liz, Derek, and Janelle—had passed out all of our giveaways and handed out stacks of leaflets that changed countless lives for both animals and humans. This was hands down one of the best days of my life!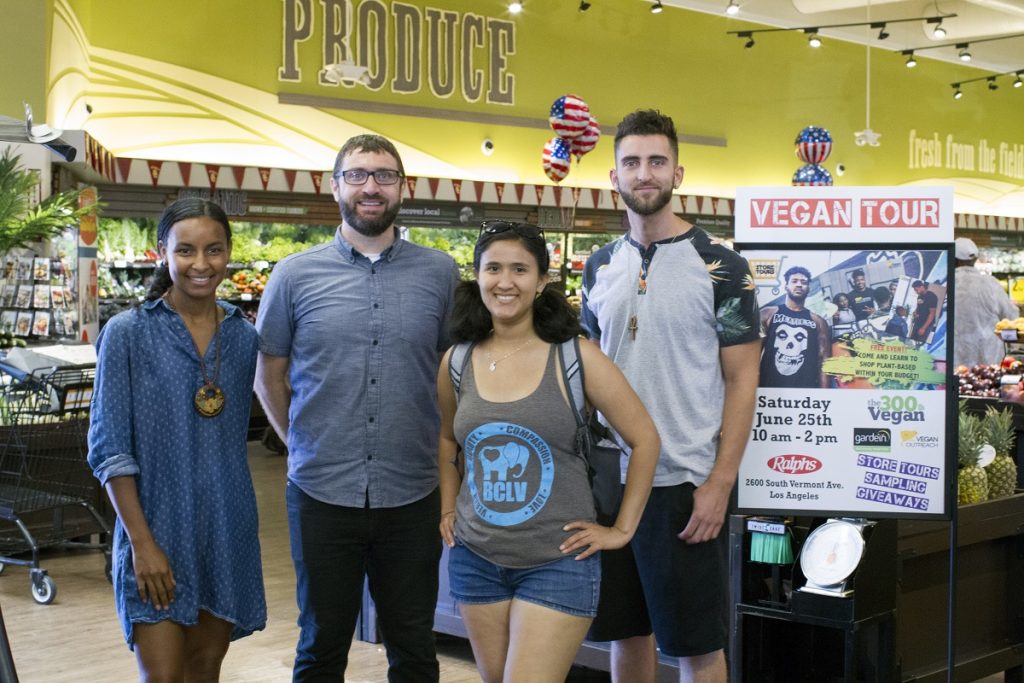 Walking around the Ralphs grocery store on the corner of Vermont and Adams in South Central Los Angeles, not too far from where both David and I grew up, I was overwhelmed with happiness. Photographing the day's activities and seeing vegan budget tours happening simultaneously with Gardein and Kashi cooking demos and leafleting outside the store, I had to pinch myself. In a neighborhood normally overlooked by the vegan movement, all this magic was happening!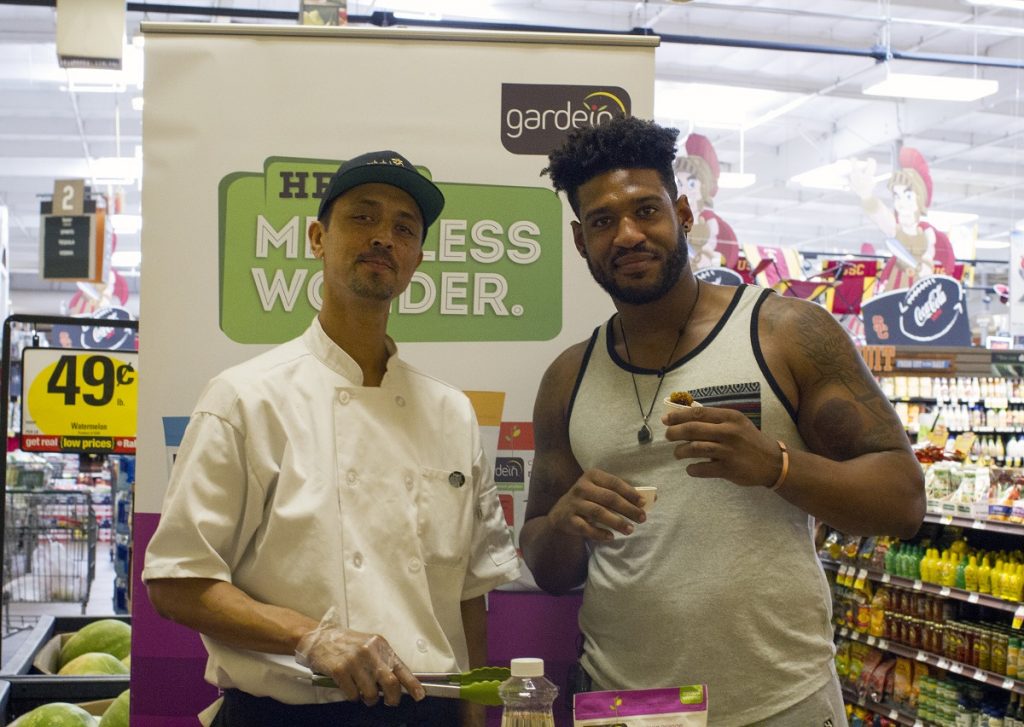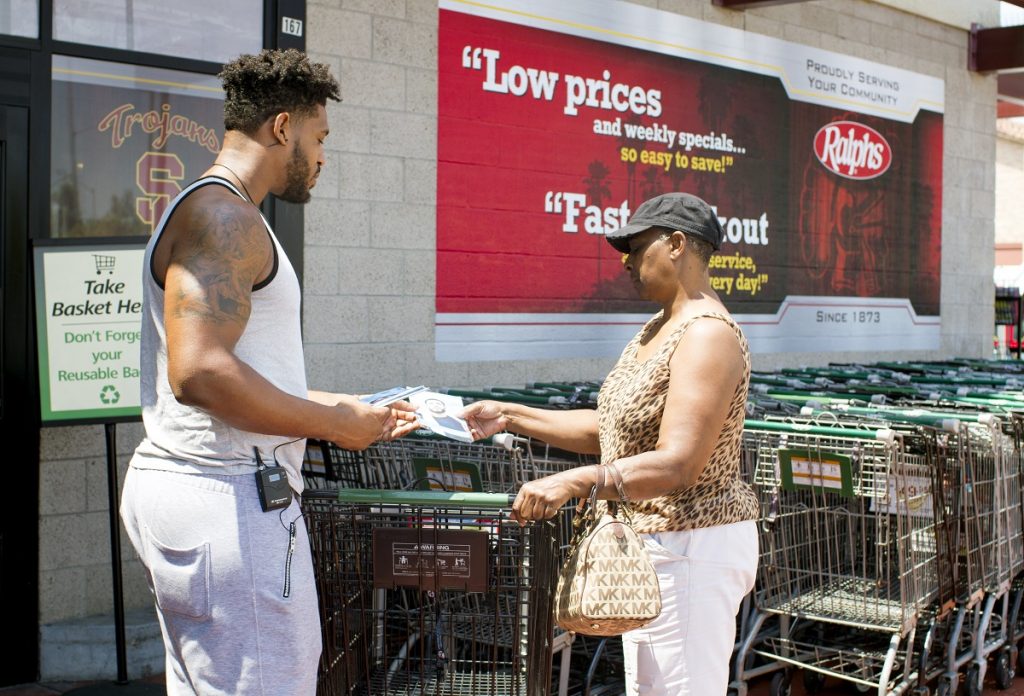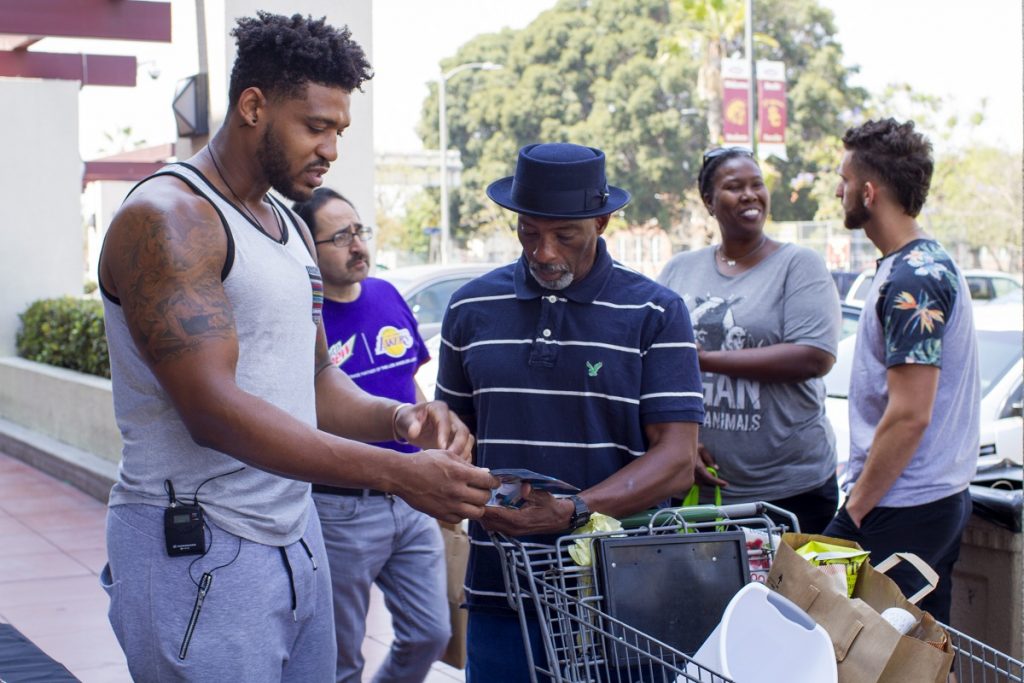 I want to give a long-distance shout-out to VO's Vic Sjodin and Brenda Sanders! They were both on the East Coast during the planning and implementation of this event, but that didn't stop them from answering tons of emails and questions, coordinating the event, the literature, the volunteers, and more.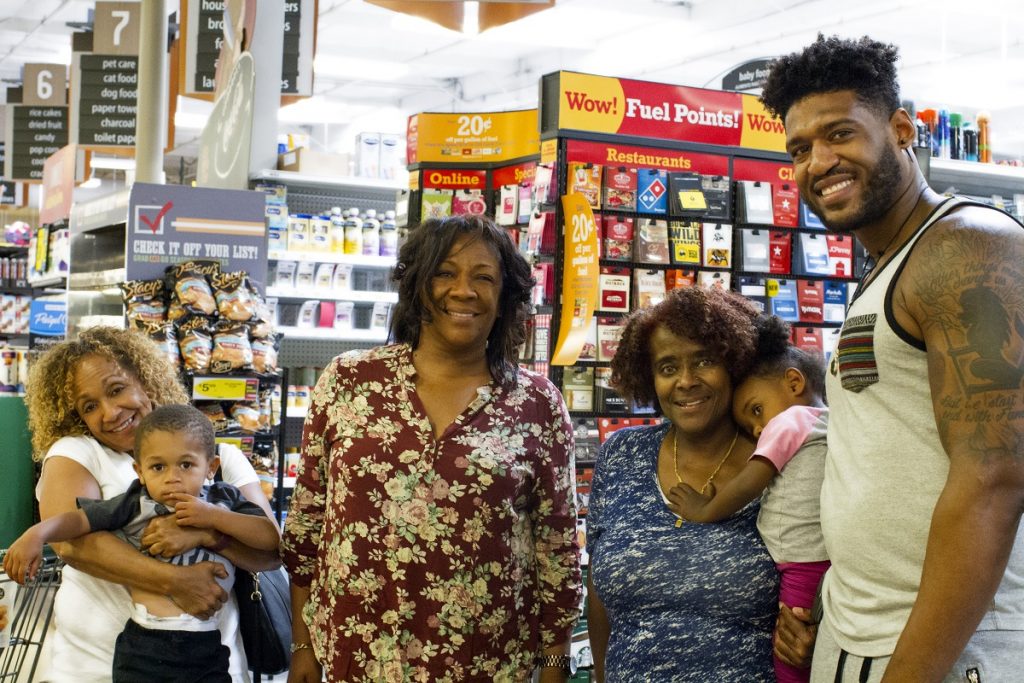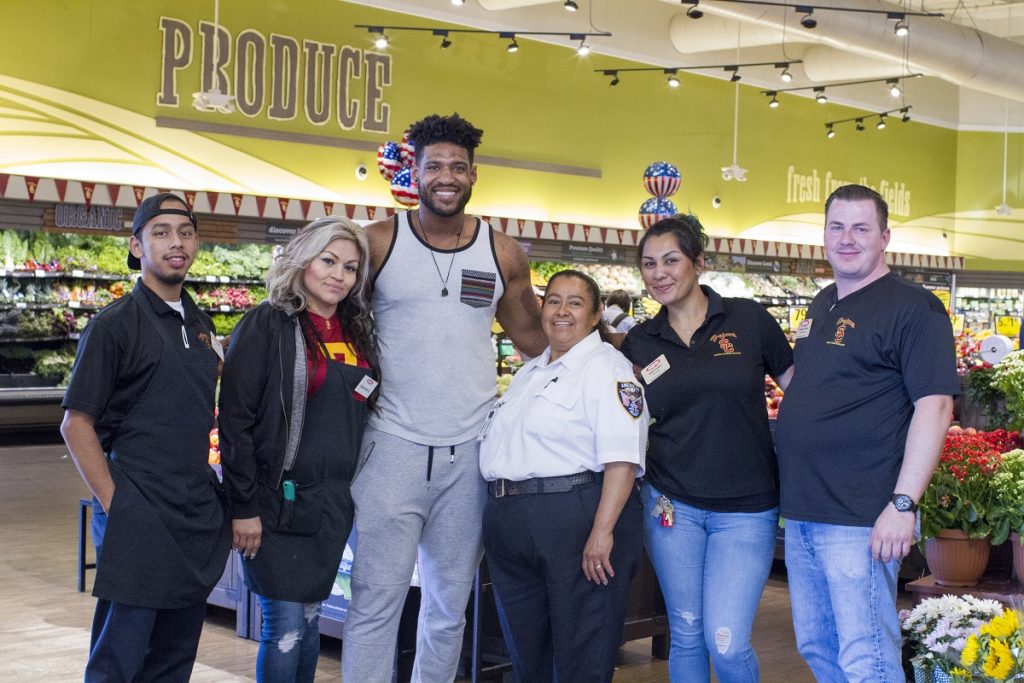 VO has a strong team and it was fun to be part of it for this great event!
Make sure you're signed up for the VO blog and the VO E-News because we're planning more vegan store tours in other cities and we want to keep you posted!