By Lauren Sprang, Vegan Outreach Board Member
In early April, my husband and I left Oregon on our way to Utah and we stopped over in Boise, Idaho.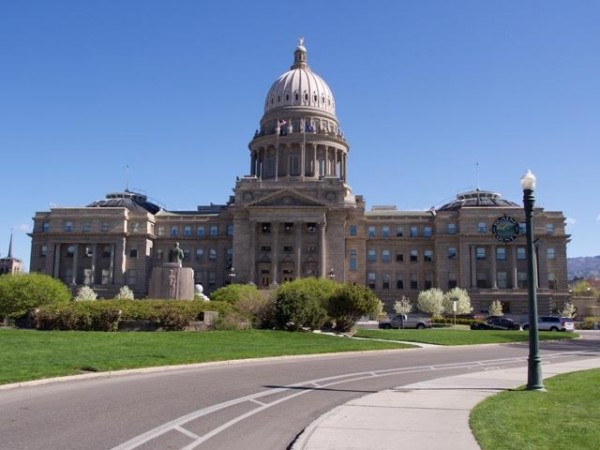 Food
I'd done my research on HappyCow, so as soon as we arrived we walked downtown to the single vegan restaurant: Leaf Teahouse. Owner Susan Judge helped us decide what to order and we had a great conversation about veganism.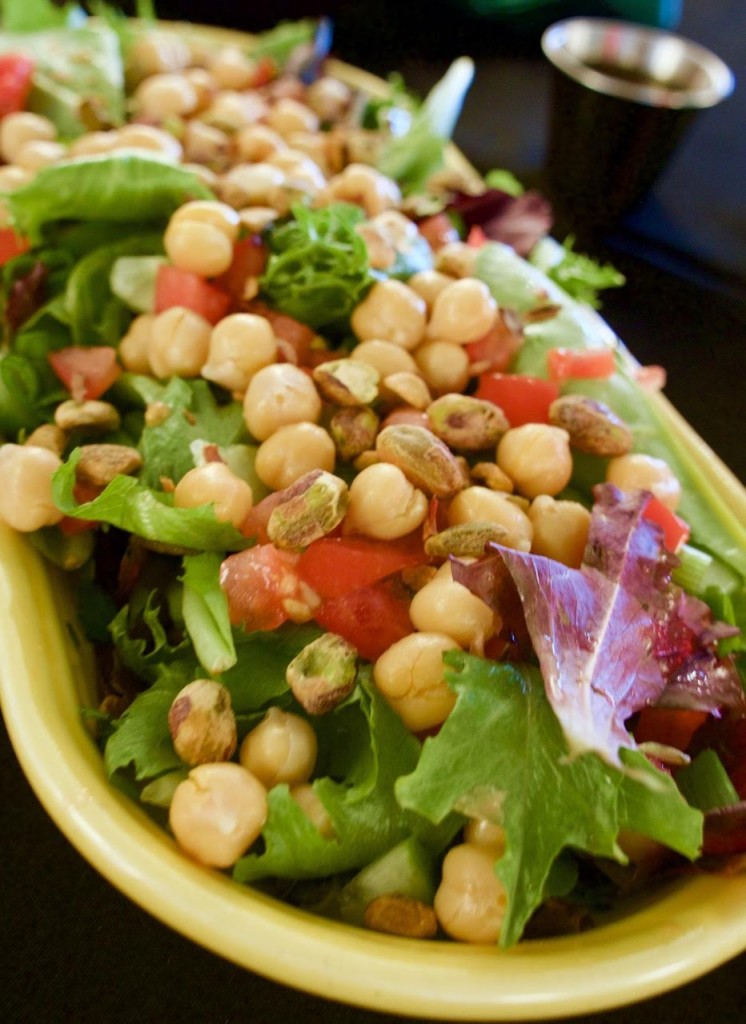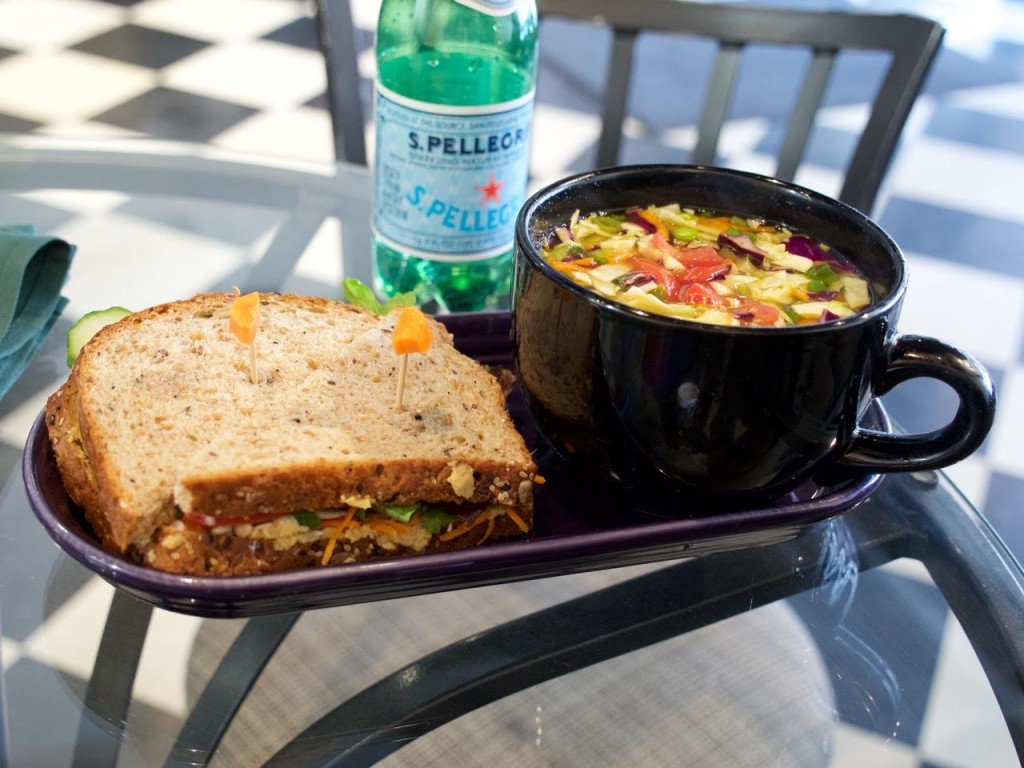 The food at Leaf Teahouse is tasty, filling, and not too heavy. They offer sandwiches, soups, salads, and noodle bowls with proteins like beans and tofu—and oodles of tea. It was refreshing to have so many healthful options.
Leaf Teahouse also offers house-made tea cookies, small enough that we tried them all! On another visit we couldn't resist the scones with clotted cream and jam, as well as the scone pudding—yes, all vegan! Yum!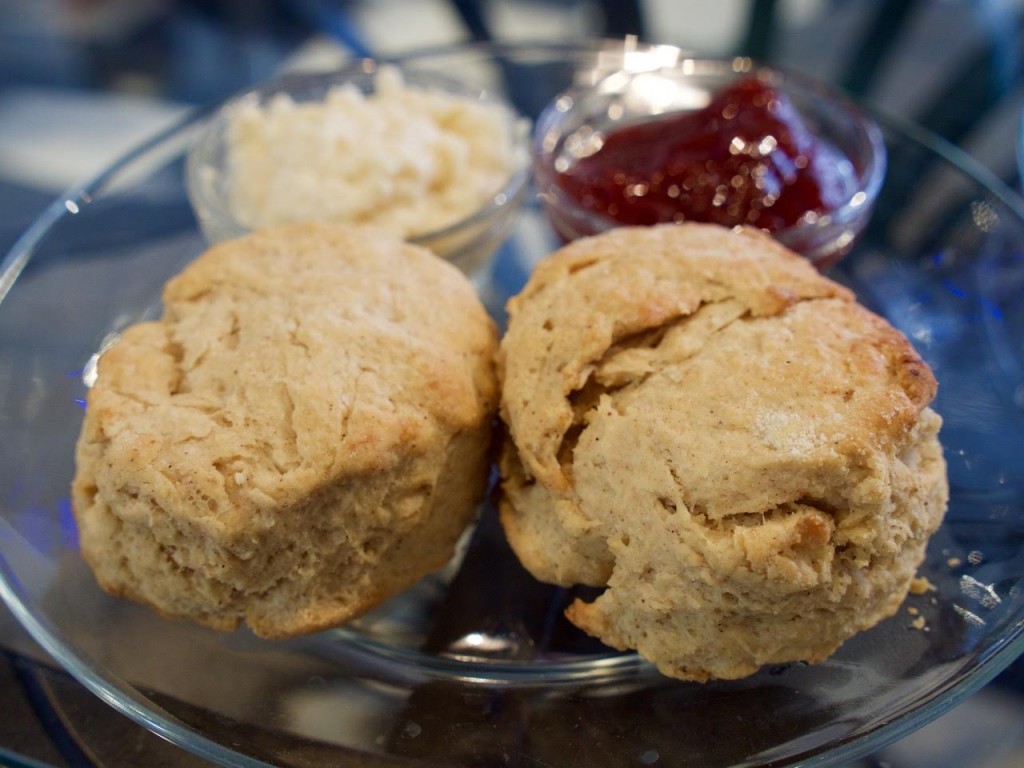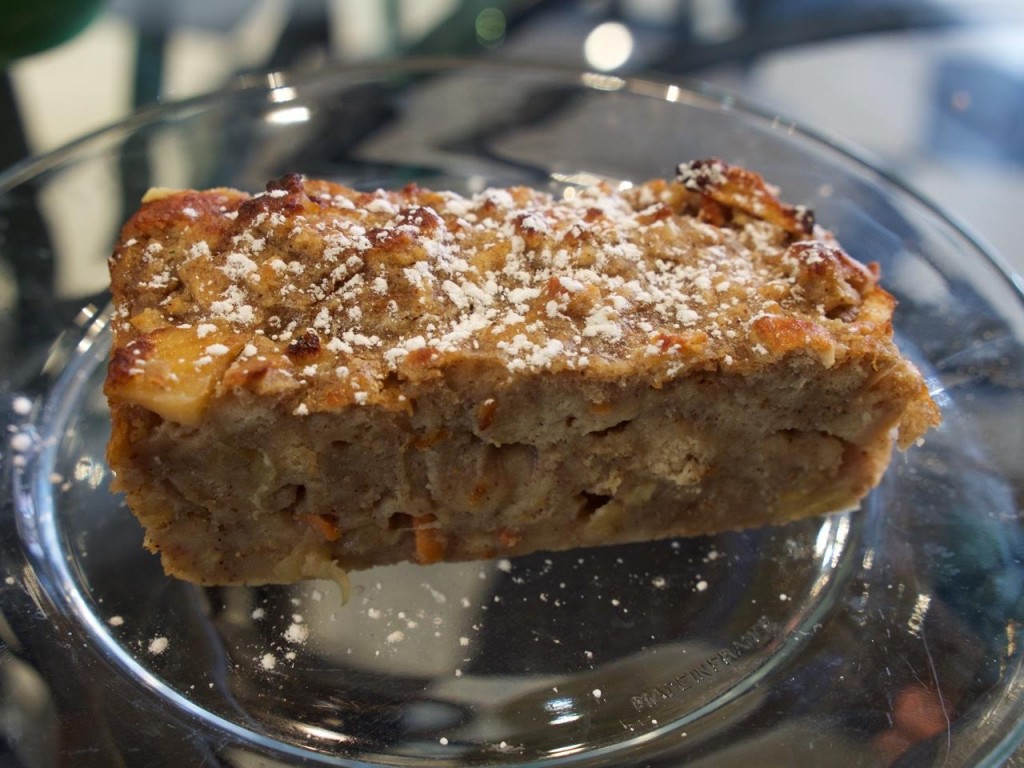 On another morning—because we needed more sweets—we tried Guru Donuts, which offers half a dozen vegan flavors. We split a chocolate donut and enjoyed it with coffee. It was light and delicious.
Another restaurant that was recommended to us, but that we didn't try, is BBQ4LIFE. It's what it sounds like—a BBQ meat joint, except with a variety of vegan options, including sandwiches, nachos, coleslaw, potato salad, cornbread, mac and cheese, cake, and bread pudding.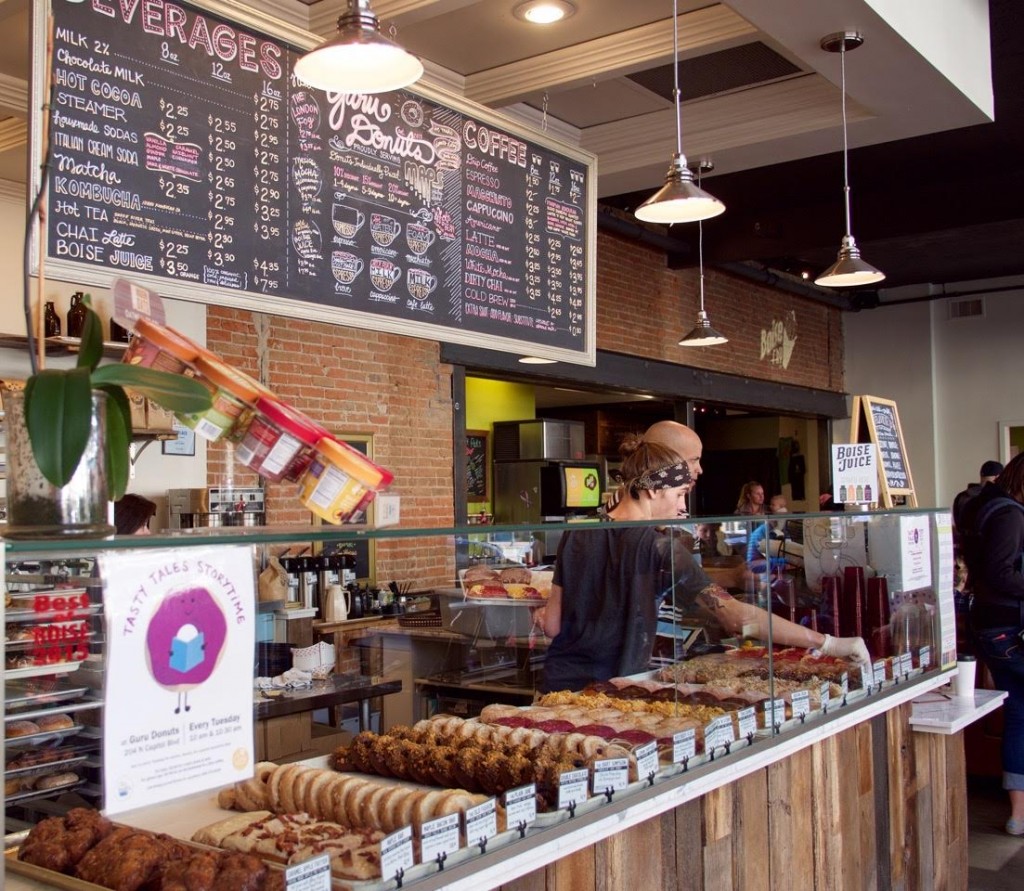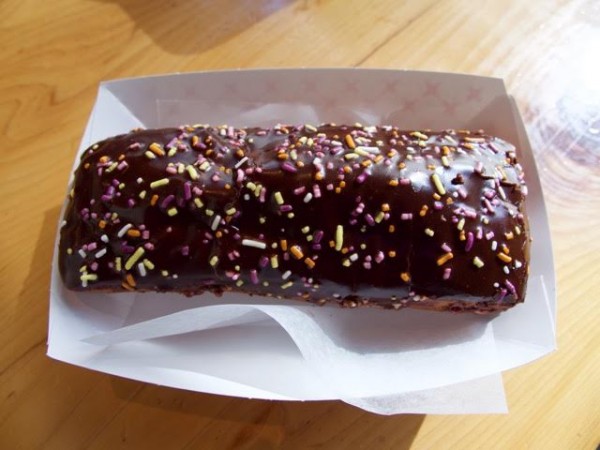 Exploring
Boise has a population of 214,237 with 664,422 in the metro area and it's the most populous city in the state. Cities of a comparable size include Scottsdale, AZ and Rochester, NY. It's growing, though, and construction was all around us, especially on Capitol Blvd.
When we walked by the Capitol Building, we wandered up to it and happily discovered that we could explore the beautiful building unsupervised.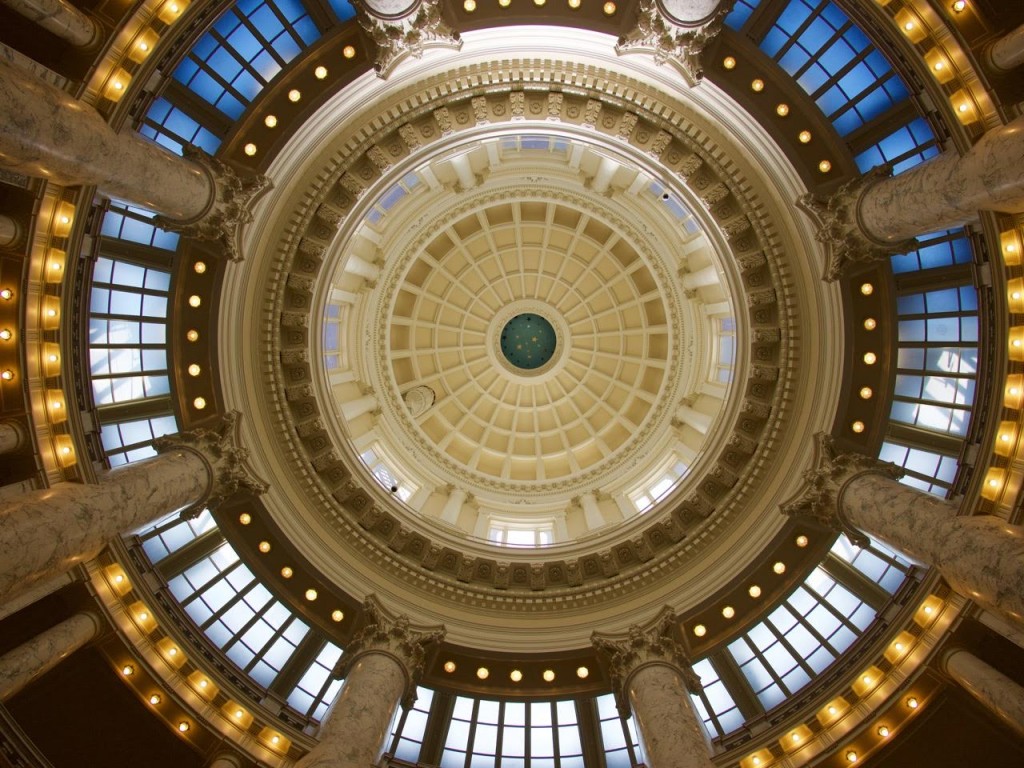 Just a half a mile from the capital is the 89 acre Julia Davis Park, situated next to the Boise River and Greenbelt. It's home to many attractions, including the Boise Art Museum, Discovery Center of Idaho, Idaho Black History Museum, Idaho Historical Museum, a rose garden, and a statue of Abraham Lincoln.
The Boise Art Museum was the perfect size and price: interesting and well laid-out exhibits, $6 per person, and we finished our visit in about 90 minutes.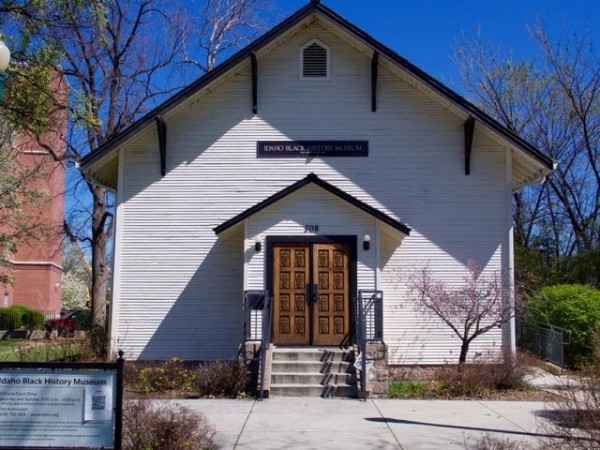 At the Idaho Black History Museum, we were greeted by board member Phillip Thompson. The museum is housed inside St. Paul Baptist Church, which was constructed in 1921 and is one of the oldest structures built by African Americans in Idaho. The museum highlights the invisible black Idahoans of history, as well as paintings by artist Pablo Rodriguez, Jr. that depict Dr. Martin Luther King, Jr. and President Obama.
The federal government has often chosen Boise as a location for war refugees and thus it's more religiously diverse that you might think, including a growing Muslim population. The religious community also includes the oldest synagogue building in continuous use west of the Mississippi and a temple dedicated by The Church of Jesus Christ of Latter-day Saints.
Mr. Thompson left a positive impression of life in Boise, especially with his mother, Cherie Buckner-Webb as Idaho's first African American legislator. She currently serves as Senate Minority Caucus Chair and as a State Director for Women in Government.
Last on our walk was the Anne Frank Human Rights Memorial, which is on the other side of Capitol Blvd. We lingered at this memorial and its water feature, which reflects sunlight off the quotes from human rights activists inscribed in stone. It's a peaceful, lovely spot.
Boise isn't a city that most would consider a destination, but if you have a day, you can see a lot. It's accessible, clean, and quiet, with its own art and pub scene, and despite the animal agriculture in the surrounding countryside, the city itself has good vegan options, including a Whole Foods and Trader Joe's.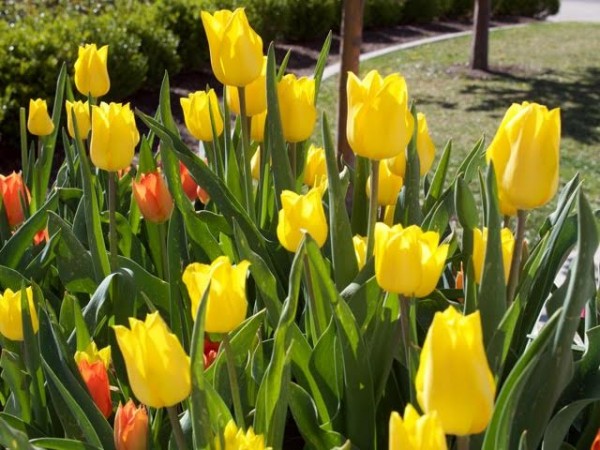 Vegan Eateries
Leaf Teahouse
All vegan cafe and teahouse with house-made pastries, tea service—including English sandwiches, scones, and cookies—and room upstairs to rent for events. Leaf Teahouse is a contemporary tearoom in the heart of downtown Boise, Idaho, committed to providing high quality, loose-leaf teas from around the world.
BBQ4Life
"Boise's best BBQ and vegan food," according to the website.
Guru Donuts
Offers a half dozen vegan flavors. They close at 4PM.
Attractions
Julia Davis Park
The city's oldest park, Julia Davis Park was created thanks to a generous donation of 43 acres of land in 1907 by Thomas Davis as a memorial to his beloved wife, Julia. (The park is now a total of 89 acres and houses several museums.)
Map of Downtown Boise
I used this map to locate all the museums in Julia Davis Park.
Boise Greenbelt
The 25 mile Boise River Greenbelt is one of Boise's most beloved parks. The tree-lined pathway follows the river through the heart of the city and provides scenic views, wildlife habitat, and pedestrian access to many of the city's popular riverside parks.
Boise Art Museum
The mission of the Boise Art Museum is to create visual arts experiences, engage people, and inspire learning through exceptional exhibitions, collections, and educational opportunities.
Idaho Black History Museum
Housed in the historic St. Paul Baptist Church building and located in Boise's Julia Davis Park. The museum presents exhibits and provides educational and community outreach programs including lectures, films, workshops, literacy programs, and musical performances.
Wassmuth Center for Human Rights
Promotes respect for human dignity and diversity through education and to foster individual responsibility to work for justice and peace. The Wassmuth Center constructed and dedicated the Idaho Anne Frank Human Rights Memorial in 2002.