I hope you and your loved ones are doing great.
We are in good spirits because we have already achieved and surpassed our yearly Green Tuesday Initiative goals with three months to go. Through the Green Tuesday Initiative, we have reduced 313,536 kgs/691,228 pounds of meat and eggs from institutions in the first 9 months of this year!
Big Update to Tech Mahindra Collaboration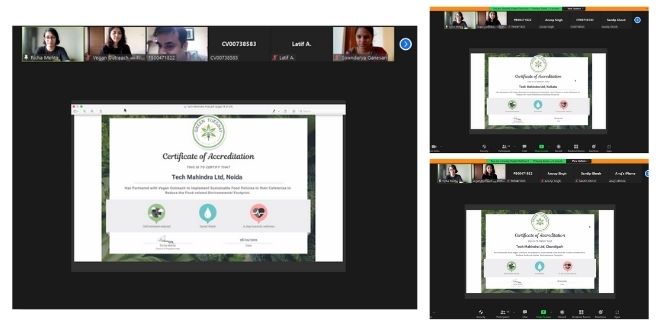 On August 15th, 2021, Mr. C. P. Gurnani, MD and CEO, Tech Mahindra, announced the implementation of the Green Tuesday Initiative and launched the booklet at Tech Mahindra's Hyderabad campus.
On September 28th, four new Tech Mahindra campuses—Noida, Gurugram, Kolkata, and Chandigarh—joined the Green Tuesday Initiative. Representatives from each campus joined a virtual accreditation ceremony and flagged off the partnership.
Some offices are currently operating with partial staff. Once fully rolled out, around 5,659,000 meat-free meals will be served to the employees.
Adopt a College Collaboration with Nagpur University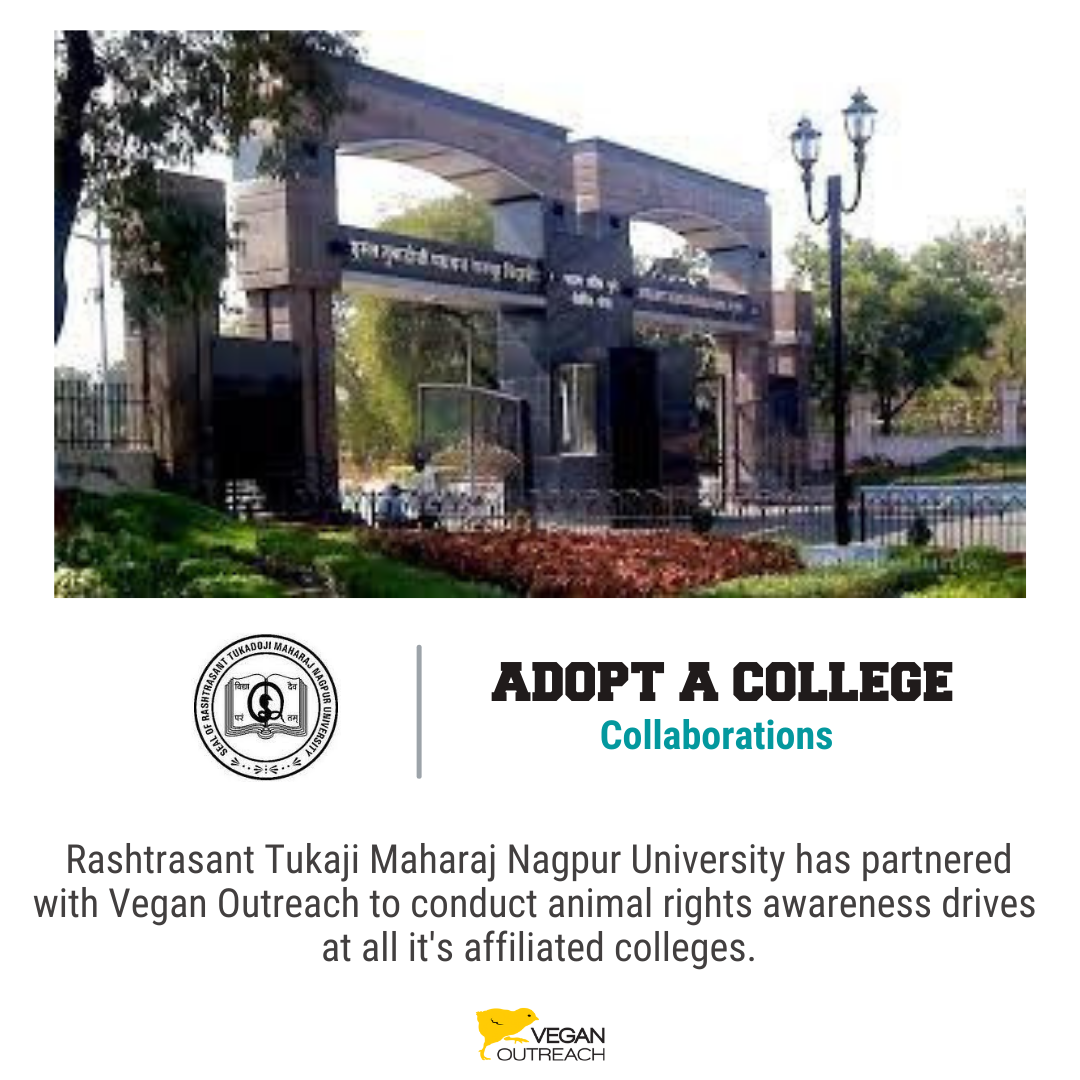 Rashtrasant Tukaji Maharaj Nagpur University is one of the oldest public state universities located in Nagpur, Maharashtra. We partnered with them to organize outreach programs at all its affiliated colleges. Here are some of the highlights of the collaboration.
Outreach to 7,000+ students
Webinars with 240 colleges
50+ additional webinars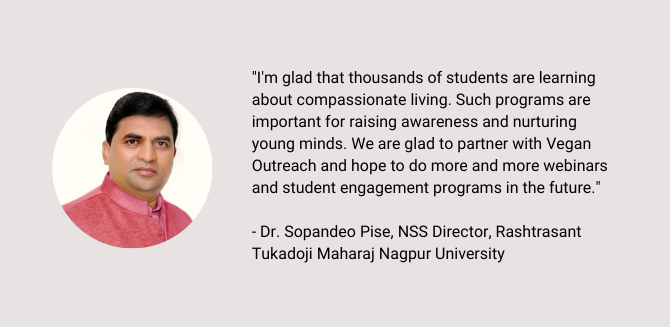 10 Weeks to Vegan India Series Now in Hindi

We just launched our 10 Weeks to Vegan and 10 Weeks to Vegan for Vegetarians in Hindi! More than 40% of Indians speak Hindi, and we hope this version reaches more people who are comfortable with the Hindi language. As of today, more than 3,000 people have received the Hindi series emails
With the Hindi additions, we now have 40 versions of 10 Weeks to Vegan.
Check out all of our versions here!
We have an opportunity to inspire more people to go vegan, and we need your help!
Become a monthly sustainer.

With gratitude,
Richa Mehta,
Director of Programs, India