By Sharon Palmer, RD, Guest Contributor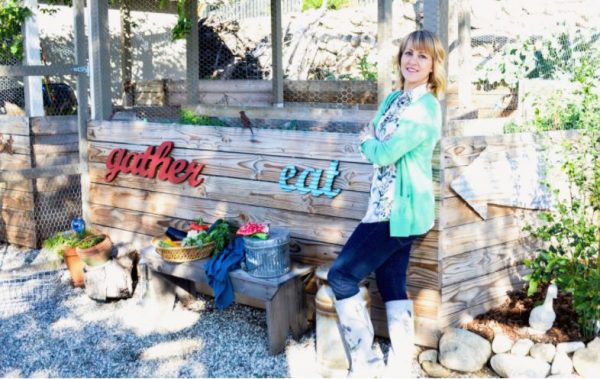 October 1 was World Vegetarian Day, and the whole month of October is Vegetarian Awareness Month. If you—or someone you know—have been considering a plant-based lifestyle, today is the perfect day to give it a try. What have you got to lose?
I'm encouraging everyone—no matter what their eating style—to take on a more whole foods, plant-based lifestyle. And now that summer vacations are over, the kids are back to school, and the holidays are still in the future, it's the perfect time to give a more healthful, sustainable lifestyle a try.
One of the best ways to decide if you want to make a change in your eating style is to try a challenge. Just try it for a finite period of time—whether it's one week, two weeks, or one month.
Five Steps for Taking the Veg Challenge
Decide what your goal is and commit. If you're a slow starter, perhaps you'd like to try a month of Meatless Mondays. Or maybe you'd like to give two weeks of eating vegetarian a spin. Maybe you want to give a completely plant-based diet a try for a whole month. Just make a decision, and go for it.
Set your kitchen up for success. Once you make a commitment, make sure you're supporting it in the kitchen. I've got plenty of tips in my books The Plant-Powered Diet and Plant-Powered For Life.
Here are a couple of cheats—
Stock your pantry with plant-based, shelf-stable foods, such as whole grains, dried and canned beans, nuts and seeds, nuts and seed butters, spices, and herbs. You can create wholesome, plant-based meals out of these ingredients in a jiffy.
Fill your fridge at least once a week with healthy, fresh, plant-based foods to enliven those plant-based dishes, such as seasonal fruits and vegetables, tofu, seitan, and plant-based milk.
Plan wisely. For your first week, you might find it especially helpful to jot down a menu for your lunch and dinners. On your busy nights, try simple meals, such as tofu stir-fry with brown rice or black bean tacos. But choose a couple of nights when you have a bit more time to try a new recipe. This will inspire you to get creative and enjoy the delicious flavors of plant-based foods.
Scope out plant-based offerings in your neighborhood. Take a few minutes to scope out the plant-based offerings in your neighborhood, such as your local natural food store, vegetarian restaurants, or restaurants with lots of plant-based options. Plan a visit a couple of times your first week to keep it fun.
Create good ole' standbys. It's easy to eat plant-based when you have your go-to favorite, wholesome meals that make you feel content and satisfied. Some of mine include steel cut oats with seasonal fruit, cinnamon, hemp, walnuts, and soy milk for breakfast. A kale salad with white beans, sun-dried tomatoes, and pine nuts for lunch. And a veggie BLT with tempeh bacon, tomatoes, lettuce, and plant-based mayo for a weekend meal.
To learn more about my work, visit my website. And for more help, check out Vegan Outreach's Vegan Mentor Program (VMP)—a helpful resource where you'll receive one-on-one support via email with a volunteer mentor. They'll help you with anything from grocery shopping and eating out to figuring out how to respond when people ask you questions.
Also check out Vegan Serial, Vegan Outreach's 10-week email series where you'll receive recipes, helpful tips, and nutrition information.
Happy Vegetarian Awareness Month!