We did incredible things in 2022 with the support of our generous donors and hardworking staff. We have even bigger goals for 2023, and we need you more than ever!
Our goals for 2023
Here's the difference your contribution can make in 2023:
Inspire 50,000 new students to sign up for the 10 Weeks to Vegan Program in India.
Reduce 992,080 pounds of animal products – 694,456 pounds of meat and 297,624 pounds of dairy products.
Expand the Green Tuesday Initiative to Vietnam.
We couldn't have done it without you!
We exceeded both our outreach and Green Tuesday Initiative goals in 2022. Here's what we achieved with your support.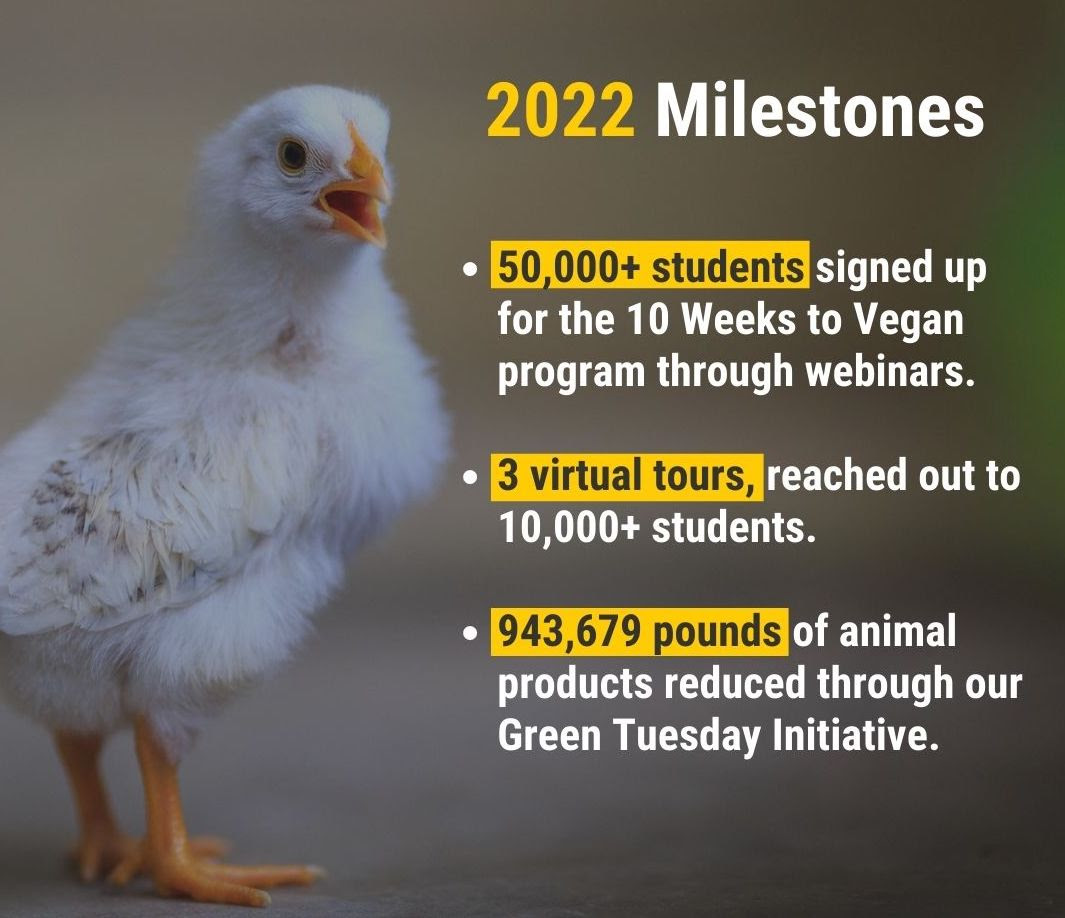 Vegan Outreach is possible because of YOU—together, we can stop animal suffering by helping people go vegan.
Donate Today

With gratitude,
Richa Mehta,
Director of Programs, India