Summer break is officially in full swing, but before our dedicated Outreach Coordinators and volunteers head to the pool to relax—after months of traveling and distributing leaflets on college campuses across the world—we wanted to show them some love by turning the spotlight toward the semester's top leafleters of Vegan Outreach's Adopt a College Program.
We've asked each of them to share their favorite memory from the spring semester, and here's what they had to say!
Alexis Clark, Outreach Coordinator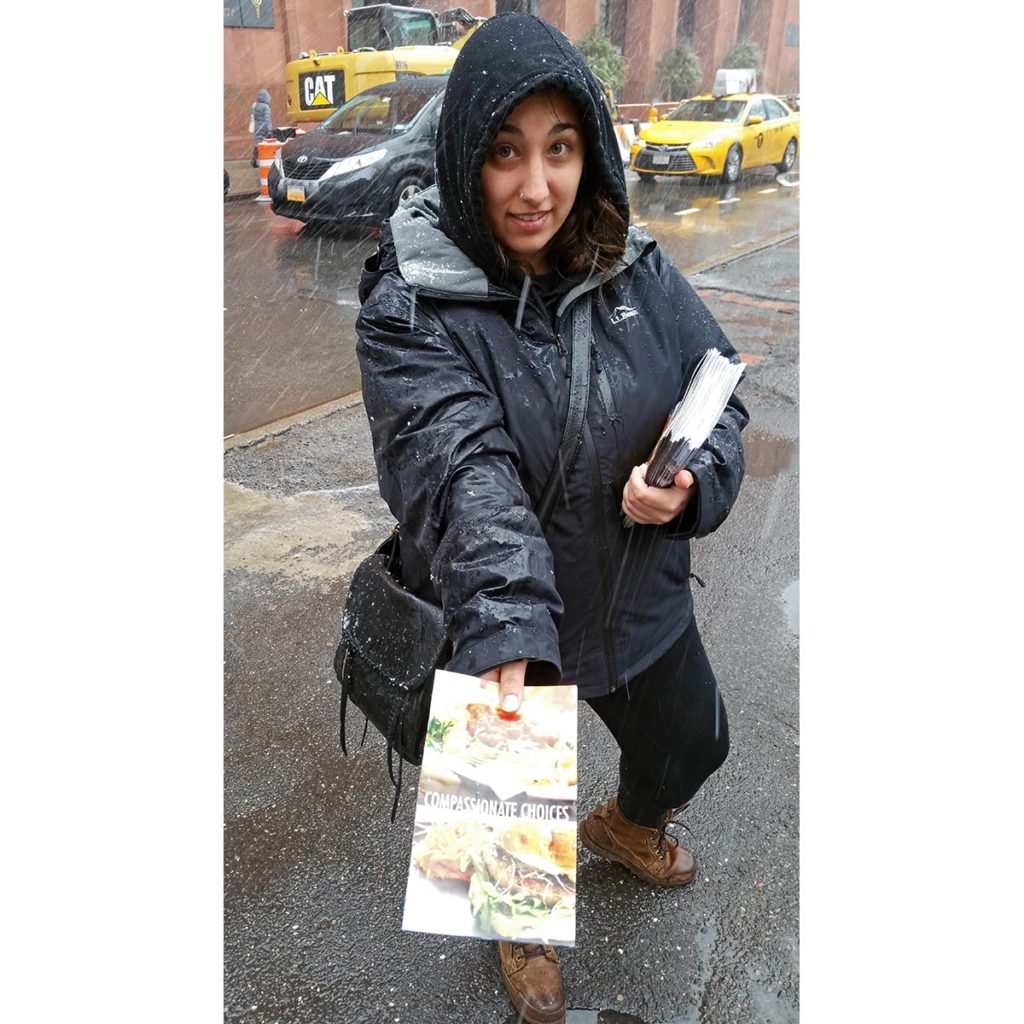 "While leafleting Rutgers University—my alma mater—I was approached by one student who had received a leaflet earlier in the day. She told me that she'd just asked for almond milk in the coffee she ordered and intended to continue doing so because of our leaflet! Nothing beats seeing little victories of our work first hand!"
Alexis leafleted at 48 schools this semester and distributed 25,959 leaflets.
Cristina Myers, Outreach Coordinator
"The best moment this semester was when two students from Paine College read the leaflet I'd given them and came back and asked for more booklets to share. They told me they'd made the decision to go vegetarian and immediately started helping me distribute leaflets to other students."
Cristina leafleted at 42 schools this semester and distributed 28,939 leaflets.
Kimberly Moffatt, Outreach Coordinator
"My favorite memory was leafleting Monroe Community College with various members of the Rochester Vegan Society. We met students who were vegan and other students and teachers who were very interested in the information we were handing out. We had many impactful and productive conversations!"
Kimberly leafleted at 64 schools this semester and distributed 30,021 leaflets.
Lana Smithson, New England Outreach Coordinator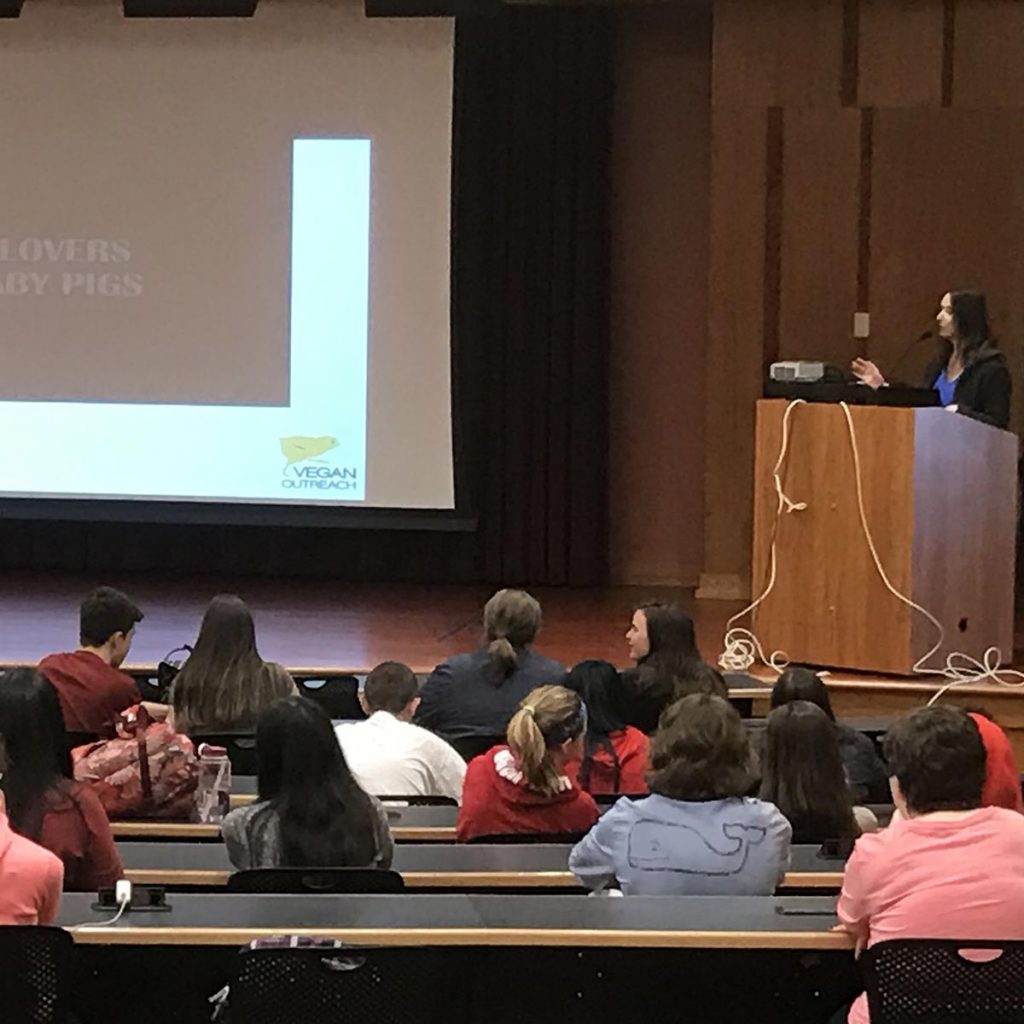 "I'm happy I was able to get three videos of students saying the leaflet influenced them to go vegan. One of them said it influenced her mom as well—the ripple effect!
"I'm also happy I had the opportunity to do several humane education presentations, including one to 70 students. I heard some good feedback from a staff member who said the presentation influenced some students to rethink their food choices."
Lana leafleted at 36 schools this semester and distributed 13,010 leaflets.
Joselyn Aguilar — Mexico City, MX
"Mexico Outreach Coordinator, Emmanuel Márquez, and I were in the state of Aguascalientes last March, and a student approached us to ask for a leaflet. He said he was happy we were passing out information about animals and that he was in the process of going vegan. He told me, 'At first I wanted to go vegan because of the pollution the meat industry produces, but when I found out how animals are treated on factory farms, I went vegan for them.' "
Joselyn leafleted at 44 schools this semester and distributed 25,284 leaflets.
Don't go too far—we'll be back next week with Part II of this three-part series where we'll hear more stories of success from the spring semester! And the week after that will be the final Part III.